Gone are the days when beer lovers would simply pick up the cheapest case of beer from the local grocery store in order to bring to a barbecue with their friends. Today's beer aficionados prefer the refined taste of craft beers, and fortunately, there are plenty of craft breweries in Ohio to experience. In fact, Ohio breweries are known as some of the best in the country.
According to Cleveland.com, Ohio ranks 5th in the country for craft beer production, and it seems that more breweries are popping up in every region in Ohio each year.
Whether you are visiting the state and looking to book an Ohio brewery tour or you are local resident who is looking for a frothy yet flavorful Ohio beer to enjoy, you will find that these are some of the best breweries on the western side of Ohio.
Grab a Pint at One of These Northwest Ohio Breweries
Maumee Bay Brewing Company – Toledo
Toledo is the anchor of the northwest Ohio region, and it comes as no surprise that there are many great craft breweries in this city. One of the most notable Ohio breweries in Toledo is the Maumee Bay Brewing Company, which is located in a historic building that was built in the middle of the 19th century. Maumee Bay Brewing Company was established in 1995, and it is considered to be the original craft brewery in the city. For more than 25 years, this brewery has specialized in a variety of beers, including the Bermuda Triangle and the Tiramisu Brown Ale.
Twin Oast Brewing – Port Clinton
Outside of Toledo, you will find Twin Oast Brewing, which has an idyllic location and a farm-to-fermentation approach. This brewery is situated on a beautiful, 60-acre farm estate. Its outdoor tasting area features picnic tables with stone turrets and a historic red barn in the background. In addition to its creative and thoughtful beer menu, this brewery also has a limited food menu for those who need nourishment as they sip their new favorite beer.
Stop By One of the Best Breweries in Western Ohio for a Delicious Craft Beer
Western Ohio is the one region where you won't find as many breweries in Ohio, but the few that are located here are worth the effort.
Gongoozlers Brewery – New Bremen
Gongoozlers Brewery is a craft brewery in New Bremen, Ohio that pays homage to the community's history and the canal that cuts through the heart of the city. This brewery features a variety of beers, such as the cream ale Lock One and the British brown ale Treaty. It boasts an outdoor tasting area that includes picnic tables and a white picket fence, making it one of the most peaceful places in western Ohio to pass a summer afternoon.
Roundhouse Depost Brewing – Bellefontaine
Another western Ohio brewery that you simply have to experience for yourself is Roundhouse Depot Brewing, which is run by a husband and wife team who are truly passionate about serving great beer. The owners of this brewery opted for a railroad theme in order to pay tribute to the important role that the railroad played in the development of Bellefontaine. Their goal was to create a space where local people wanted to gather and discuss the past, present and future with one another. With more than a dozen beers on tap at any given time and a few that are always on deck, this is the kind of brewery where you can always try something new and exciting.
Southwestern Ohio Breweries that You Cannot Miss
Southwest Ohio is becoming a major player in the craft beer scene, and it seems that fresh breweries are constantly popping up and making waves.
Branch & Bones Artisan Ales – Dayton
For example, Branch & Bones Artisan Ales is a relative newcomer to the brewery club, as it was established in Dayton in 2018. However, it quickly started producing awe-inspiring beers that were beloved by locals and visitors alike, and it is now considered to be one of the top Ohio breweries. This brewery specializes in incorporating distinct and flavorful hops into its brews, which give it a flavor unlike anything else in the state. Some of its distinguished beers include the Classic Crisp American Lager and the On a Cloud IPA.
Rhinegeist Brewery – Cincinnati
A little further south in Cincinnati, you will find the Rhinegeist Brewery. While this brewery is located in the city's Brewery District, it easily stands apart from the competition due to its 25,000-square-foot tap room and its breathtaking rooftop garden. This brewery is constantly coming up with new concoctions for its loyal followers to try, and it has become known as a brewery that consistently produces beers that buzz with flavor.
MadTree Brewing – Cincinnati
Beyond brewing amazing Ohio beer, MadTree Brewing brings people closer to each other and to nature. Since its inception in 2013, MadTree has been driven by a desire to create great beer, but also to build something broader than themselves and the high-quality beer they produce. Inside the MadTree taproom, customers can "toss a buck for the planet" in an effort to partner with local and global charities that care for the environment.
Narrow Path Brewing Co. – Loveland
Since opening its doors in 2017, Narrow Path Brewing Co has been regarded as one of the top Ohio breweries, making beers that reflect its personality and local flavor in the American and European traditions in its 5 barrel house. Stop in for a pint or two with friends any day of the week, and enjoy the expansive beer list – on tap or in a bottle. Seating is available indoors or outside on the patio.
More Craft Breweries in Ohio
At the end of the day, it doesn't matter where you are in Ohio – you are likely not far away from one of the best Ohio breweries. The craft breweries in Ohio prioritize their small batch brews and they know how to pair their beers with the most tasty snacks and delicious meals.
From family-friendly places with something for everyone to exclusive breweries with an adults-only atmosphere, you will find that Ohio beer is some of the best beer in the country.
We know we didn't cover even a small fraction of the best breweries in western Ohio, so we'd love to hear about your favorite western Ohio brewery in the comments below!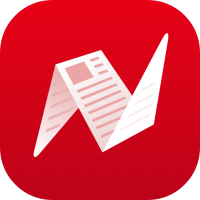 This is original content from NewsBreak's Creator Program. Join today to publish and share your own content.