As the days get shorter and the nights become cooler, everyone in Ohio knows that the best season of all is on the way. Fall is particularly beautiful in the Buckeye State, and people from across the Midwest come in to see the fall colors in Ohio. While the seasonal peak will change from year to year, you can count on Ohio fall foliage from mid-to-late October. 
If you are interested in seeing the Ohio fall colors for yourself, you are going to want to know the best places to search for the golden, crimson, and bright orange leaves.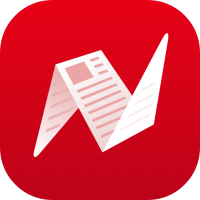 7 Best Places to Enjoy Fall Colors in Ohio
Hocking Hills State Park
Hocking Hills State Park is located in Logan, Ohio, which is about an hour outside of Columbus. This state park is open year-round, and is an incredibly popular destination that is famous for its sparkling waterfalls and rigorous hiking trails.
While people often flock to Hocking Hills during the warm summer season, this park is particularly beautiful during the fall. Hocking Hills has so many trails to enjoy, that you may want to consider staying for a long weekend. There are cabins to rent within the park as well as a state park campground and primitive campground.
It's important that you select a hiking trail that is well-suited to your personal skill level, but one of the most popular hiking trails in Hocking Hills for fall foliage is the Conkles Hollow Rim Trail.
Cuyahoga Valley National Park
Just outside of Cleveland, you can discover the Cuyahoga Valley National Park, which is one of the best places to see the fall colors in Ohio. This national park is often considered to be a hidden gem, as it welcomes fewer visitors each year than many other nearby national parks. So, if you are searching for a peaceful and private place to see the bright colors of the leaves in the fall, this may be the best spot for you.
The hike to Brandywine Falls is always recommended, as this trail leads to a cascading waterfall that you can see from a boardwalk viewing platform. There are plenty of trees surrounding the waterfall, which makes it a breathtaking sight during the fall season.
Keep in mind that there are dozens of steps and stairs that you will need to traverse to get up to the viewing platform. 
Millersburg
Ohio is home to a large Amish population, and these rural communities are a wonderful place to step back in time and appreciate the relaxed beauty of nature. One of the largest communities in Millersburg, which is extra charming during the fall. In addition to checking out its historic downtown area, you can take a scenic drive around this community and throughout Amish country.
Remember that you will be sharing the road with Amish carriages, so don't go too fast. Plus, you are going to want to take in the sweeping vistas that include rolling hills dotted with barns and plenty of colorful trees in the backdrop. 
Berea Falls
Perhaps one of the most surprising places to view fall colors in Ohio is in the heart of the city of Cleveland. Most people in the city are not expecting to stumble upon on a double-tiered waterfall, but they are pleasantly surprised when they are greeted by the Berea Falls that are located in one of the Cleveland Metroparks.
A canopy of colorful trees define the Berea Falls Scenic Overlook during the month of October, allowing both city residents and visitors alike some of the most spectacular autumn views in the state.
Ashtabula County Covered Bridges
If you were to imagine a fall painting from an era gone by, you would likely picture a quaint covered bridge surrounded by fall foliage featuring hues of chocolate brown, burgundy and gold. When you head to Ashtabula County in the northeast corner of Ohio, you will feel as if you stepped into a work of art.
This county is considered to be the covered bridge capital of Ohio, as it boasts 19 different covered bridges. While many of these bridges are historic and date back to the mid-19th century, some have been constructed as recently as 2016.
If you are searching for a fall experience that combines the industrial beauty of architectural with the natural art work of fall foliage, then Ashtabula County is an ideal destination.
Shawnee State Park
For those who are searching for a place to view the Ohio fall colors in the southern portion of the state, the best option is Shawnee State Park. This 1,000-acre state park is nestled in the foothills of the Appalachian Mountains.
Given the fact that this park is located south of Cincinnati near the Kentucky border, it's best to visit later in October or early in November, as the colors turn later in this part of the state. However, when you do wait for the perfect moment, you will be rewarded by brilliant colors at every turn in this park.
One of the best hikes to see fall colors within this park is the Lookout Trail, which is a two-mile trail that leads to a lookout point that gives you the best vantage point in the park to see the fall colors in all of their glory.
It's worth noting, however, that this is a moderate hike that is not recommended for young children or inexperienced hikers. It is an uphill climb that can be steep at times, and conditions can be challenging if there has been rain recently. 
Mill Creek Park
Mill Creek Park is a sprawling park located in Canfield, which is a small community just outside of Youngstown, Ohio.
This park has earned a reputation for being one of the best places to see fall colors in Ohio, not only because of the many trees that turn here each season but also because of the unique historic structures that can be discovered throughout the park. Lanterman's Mill, the Mill Creek Furnace, the Old Log Cabin and the surprisingly elegant Suspension Bridge are just a few of the must-see sights in this park during the fall. 
Follow me to see more articles like this.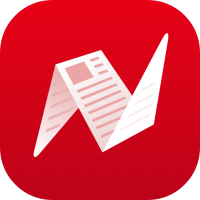 ...
This is original content from NewsBreak's Creator Program. Join today to publish and share your own content.