For the last several years, I've posted many things about Ohio travel. Being a Columbus Ohio native means I'm always looking for places in Ohio that are fun, interesting and of course, have a good view. I'm a sucker for a beautiful Birdseye view.
I obviously haven't done everything there is to do in Ohio, so please note that this article may not include some of your favorites. If there is anything I need to do in Ohio, by all means, TELL ME. This is just my personal roundup of the best things I've experienced in Ohio.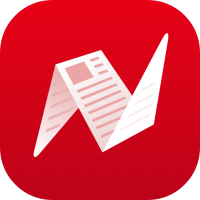 Top Hidden Gems to Uncover in Ohio This Year
Hike Mt. Jeez and tour Malabar Farm
I've been to Malabar Farm State Park at least 5 times. It's one of my favorite places. It has history, farm-fresh food and a good view. All the things that make this a great trip. Humphrey Bogart and Lauren Bacall got married here, so you know it's a cool place.
On the property of Malabar Farm is a little place called Mt. Jeez. You can walk it or drive it (in the warmer months) and it's got a beautiful view of the farm. (More info here)
A scenic air tour of Hocking Hills
One of the coolest things I've done in Ohio was take a tour with Hocking Hills Scenic Air Tours. It's a tiny plane that flies over the beautiful Hocking Hills area. We did this in the fall one year (full review here) when the leaves were starting to change. I would highly recommend this for peak season.
Soak in the view from Carew Tower in Cincinnati and tour New Riff Distillery
Carew Tower gives you one of the highest views in Ohio, I believe. I have only been here once, but it is incredible. You get a great view of the Ohio River and the border of Kentucky and Ohio.
After you see the view, go to a distillery right across the border in Kentucky. If you've never toured a distillery before, you have to do that at least once before you die anyways. Might as well do it when you go to Cincinnati.
Hike the rim at Conkles Hollow
One of my favorite things to do in the Hocking Hills region is to hike the rim around Conkles Hollow. It's an amazing view the entire hike. You have to do this at least once. (More info here)
Visit the Circleville Pumpkin Show and go apple picking
These are two classic Ohio things to do. You have to see the giant pumpkin display at the Circleville Show and you have to go apple picking. If you haven't been apple picking as an Ohio native, are you even an Ohio native? One of my favorite apple picking places is Lynds, of course.
Walk Scioto Mile trail and eat in downtown Columbus
The Scioto Mile view in downtown Columbus is beautiful. It's a little oasis in the middle of the city. There are many restaurants to choose from, but one with a great view is the Boathouse. The food isn't amazing, but I love the view so much I don't even care about the food. However, if you do want good food, I suggest you eat at Milestone 229 right on the Scioto Mile.
Eat ice cream at Young's Dairy and breakfast at Clifton Mill in Yellow Springs
Ice cream and pancakes. Two of my favorite things, so obviously they're on my "do before you die" list. Amazing farm-fresh ice cream, and in the summer you can walk around and see the animals.
Clifton Mill is iconic Ohio, and includes a covered bridge that you have to walk through. This is Ohio at its finest.
Stay at Glenlaurel Scottish Inn
This place is included on many of the "best places to stay in Ohio" lists. It's an amazing experience. It's luxurious and special. You'll forget you're even in Ohio. I loved walking into our cabin with the music playing, the hot tub bubbling and two white robes to put on to really get into the relaxing vibes. (Full review here)
Hike to some caves in Hocking Hills
There are many caves and rock formations in Hocking Hills, but some of the caves are the best. Ash Cave, Whispering Cave, Rock House and Cantwell Cliffs are my favorite. Ash Cave is an easy one to get to and has a short hike up.
Tour Zoar Village
One of the most unique and well-preserved villages in Ohio is Zoar. It was built by a group of German separatists looking for religious freedom. It's an amazing little place to tour, and there are places to eat and enjoy the little, old town. You really feel like you're stepping back in time when you visit here. (Full review here)
So, that's my roundup. I know as time goes on and I begin touring more of Ohio, I'll have to update this article. For now, these are my top recommendations of things to do in Ohio before you die.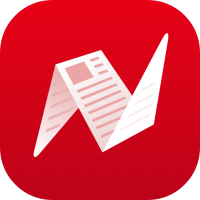 This is original content from NewsBreak's Creator Program. Join today to publish and share your own content.