In my opinion, nothing says summer like enjoying a strong fruity cocktail in a tropical place.
If you happen to be a fan of tiki cocktails, or just cocktails in general, this list of the best tiki bars in Los Angeles is for you.
I've had the pleasure of having visited each of the places on this list over a dozen times a piece over the years and they all keep me coming back again and again. I trust you'll feel the same way when you visit too.
This guide to the best LA tiki bars to visit this summer is not only intended to inspire you to visit somewhere new, but also to give you the opportunity to support some local businesses.
I hope you get to try each of these locations and that you love them as much as I do. Cheers!
Tonga Hut
The Tonga Hut is LA's oldest tiki bar and dates back to 1958. This dark bar with a tropical vibe serves some of the best tiki cocktails on the planet. We're lucky to have a place like this here in Los Angeles.
They have several booths lined up along one wall and plenty of seating around their bar as well.
They also currently have an outdoor lanai (a covered seating area) where you can enjoy your cocktails socially distanced outdoors.
The cocktails here are made with the best ingredients possible and the bartenders take their drink making seriously. Expect a short wait while your drink is being made, but I assure you, it's worth the wait.
The Tonga Hut is open Thursday and Friday from 4:00 p.m. to midnight and Saturday and Sunday from 2:00 p.m. to midnight.
You can find the Tonga Hut at 12808 Victory Blvd., North Hollywood, CA 91606.
Tiki-Ti
Tiki-Ti is a tiny little tiki bar located along Sunset Blvd. in east Hollywood. This bar is known for its impressive tiki themed colorful decor adorning its walls and super friendly bartenders.
Since this is such a fun bar, it's often difficult to get a seat, especially on weekend nights. However, if you arrive right when they open their doors at 4:00 p.m., you can enjoy the bar for a while before it starts filling up later in the evening.
Tiki-Ti is an overall great bar with fantastic drinks and a super fun vibe.
Tiki-Ti is open Wednesday through Saturday from 4:00 p.m to 2:00 a.m. You can find Tiki-Ti at 4427 Sunset Blvd., Los Angles, CA 90027.
Trader Sam's
Trader Sam's Enchanted Tiki Bar is the tiki inspired bar at the Disneyland Hotel in Anaheim. This bar is wildly fun and makes a great spot to meet up with friends after a long day in the parks.
Trader Sam's has an indoor section with seating around the bar and a handful of tables lined along the wall.
Guests seated inside will be entertained by the bartenders with shouting, bells ringing, sirens sounding, rain, and all sorts of other ways, depending on what drinks are ordered at the bar. This is kind of hard to explain, but try to sit inside on your first visit if you can.
If this inside is full, there is a large terrace outside as well with plenty of seating.
The drinks at Trader Sam's are excellent, I highly recommend the Tiki Tiki Tiki Tiki Tiki Rum. It's as fun to drink as it is to say. Definitely stop by for a cocktail if you get the chance.
Trader Sam's is open daily from 4:00 p.m. to midnight. You can find Trader Sam's outside the Disneyland Hotel at 1150 Magic Way, Anaheim, CA 92802.
I hope you enjoyed this guide to the best LA tiki bars to visit this summer and that I've inspired you to try someplace new. As always, thanks for reading.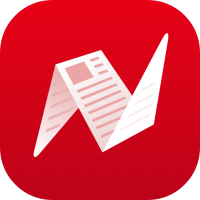 This is original content from NewsBreak's Creator Program. Join today to publish and share your own content.