If you're a live music fan in Los Angeles you likely already know just how lucky you are.
As a major metropolitan city, Los Angeles is home to dozens of live music venues and the city attracts artists, musicians, and bands from around the world.
With so many options at our doorstep, I wanted to put together a list of a few of my own favorite live music venues across LA and southern California.
Rock and indie bands are my thing, so that's what you're likely to see at the venues below.
If there's any LA music fans out there, I'd love to know if you agree with this list or if there's another venue you love to visit. If so, leave a comment down below and let me know. Who knows, you may even know of a place I've never heard of.
The Troubadour
The Troubadour is a legendary music venue that's had some of the greatest musicians of all time play its stage.
The Troubadour is a smaller more intimate venue, so the fact that musicians like Prince, Elton John, Bob Dylan, and Metallica have played here is pretty spectacular.
The Troubadour has multiple bars and serves cocktails, beer and wine. Arrive early if you want to be close to the stage.
The Troubadour is the kind of place you have to see a show at least once in your life. Check their website for upcoming events and buy those tickets early. Big events here sell out quick.
The Troubadour is open when shows are scheduled and hours may vary. You can find The Tourbadou at 9081 Santa Monica Blvd., West Hollywood, CA 90069.
The Hollywood Bowl
The Hollywood Bowl is LA's most iconic venue and is an art deco inspired outdoor ampitheatre where you can watch your favorite bands play under the stars.
My favorite Hollywood Bowl shows thus far have been Tom Petty and Depeche Mode.
The Hollywood Bowl is the kind of palce where you meet up with a group of friends and enjoy the show together. If you're willing to spend the extra money, you can get box seats closer to the stage.
The Hollywood Bowl serves food, beer, wine and cocktails. On some nights you can even bring your own food and wine picnic style.
The Hollywood Bowl is open when events are scheduled. You can find the Hollywood Bowl at 2301 N. Highland Ave., Los Angeles, CA 90068.
The Echo
If you're a fan of indie bands and local bands, you're going to just love The Echo.
I've seen some of my all time favorite shows at this venue and always look forward to going back.
The Echo has a full bar and some small snacks if you get hungry. Nothing too fancy here, but it's the music you come for.
Hours at The Echo vary depending on what's on the calendar. You can check their website for upcoming shows and to purchase tickets.
You can find The Echo at 1822 Sunset Blvd., Los Angeles, CA 90026.
Pappy and Harriet's
Pappy and Harriet's is hands down my favorite music venue in southern California. For starters, it's located out in the middle of nowhere in the California desert.
Second, it's also a terrific BBQ joint that even has fantastic vegetarian options. They of course also have a full bar.
Third, for such a small venue, they get amazing artists to play here. If you've never heard of Pappy and Harriet's, you've got to check out their website and pay them a visit.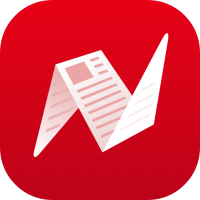 This is original content from NewsBreak's Creator Program. Join today to publish and share your own content.