The Broad, located in downtown Los Angeles, is one of the city's most loved museums. The museum often features fun and interesting exhibits not seen elsewhere around the city.
For those that don't know, The Broad is a contemporary art museum located near the Walt Disney Concert Hall. The museum opened on September 20, 2015, and has drawn thousands of curious visitors to its galleries ever since.
If you've never visited The Broad before I encourage you to plan your first visit.
Tickets for August admission go on sale this week on Wednesday and they will sell out. Read down below for information on how to get your free tickets.
Current Exhibits at The Broad
The Broad features a variety of rotating and permanent exhibits. Below are a few of the exhibits on display at The Broad next month.
Invisible Sun
Expansive Presentation of Jean-Michael Basquiat
Expansive Presentation of Roy Lichtenstein
Expansive Presentation of Kara Walker
Expansive Presentation of Andy Warhol
Please be advised that the musuem rotates exhibits and the above mentioned exhibits may or may not be on display during your visit. That being said, I guarantee you'll still have plenty to see during your visit regardless of what is on display.
Also, the musuem's extremely popular Yayoi Kusama's Infinity Mirror Rooms exhibit is currently closed until further notice. You can visit The Broad's website for updates on this exhibit's reopening.
How to visit The Broad
Those wishing to visit The Broad are required to reserve a timed entry ticket in advance. These can be reserved on The Broad's website. Timed entry tickets are available in 15 minutes increments during the musuem's operating hours.
General admission to The Broad is free. However, special exhibits may cost extra.
Be advised that these admission tickets often sell out. To ensure your opportunity to see the museum, you'll want to plan ahead for your visit.
Tickets to visit The Broad are released at 10:00 a.m. on the last Wednesday of each month for dates the following month. For example, on Wednesday, July 28, 2021, at 10:00 a.m., tickets for August 4 - August 29 will be released.
So basically, you'll want to plan your visit a month ahead of time so you can get tickets for the day you'd like to go.
The Broad is open Wednesdays through Sundays. They open at 11:00 a.m. Wednesdays, Thursdays, and Fridays and 10:00 a.m on Saturdays and Sundays. They close daily at 5:00 p.m.
The Broad is located at 221 S. Grand Ave., Los Angeles, CA 90012.
Best time to visit The Broad
The best time to visit The Broad will depend on your personal tolerance for crowds and traffic.
To avoid both crowds and traffic, I would plan a visit for opening on Saturday or Sunday morning at 10:00 a.m. Weekday afternoons may also be a good time to visit to avoid crowds as well.
Though again, museum tickets do sell out so you won't be alone in the galleries. Either way, this is a rather large museum, so you'll have plenty of space to spread out.
Be sure to mark your calendar for this Wednesday July 28th to get your tickets for next month.
I hope you've enjoyed this short guide on how to visit The Broad museum and that I've inspired you to plan a visit of your own.
Even if you haven't been a big fan of museums in the past, I recommend giving The Broad a try, I think you'll be pleasantly surprised by what you find.
If you liked this article please consider giving me a follow for more local travel and lifestyle content covering Los Angeles and southern California. As always, thanks for reading.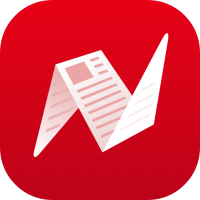 This is original content from NewsBreak's Creator Program. Join today to publish and share your own content.