Echo Park is an LA neighborhood located on the city's eastside about 5 minutes from downtown. Most locals visit Echo Park to attend Dodger games at the neighborhood's iconic Dodger Stadium, but there's so much more to Echo Park than just the Dodgers.
In my opinion, some of the city's best restaurants can be found in Echo Park. Some of these establishments have long been staples of the area, and some are newer to the Echo Park restaurant scene. Either way, there's great food to eat in Echo Park.
In addition to the food scene, there's also plenty of outdoorsy stuff to do in the neighborhood with its many large open spaces and city parks.
In the evenings, be sure to catch a local show down on Sunset Blvd.
If you've never been to Echo Park before, now is the time to plan your first visit. If you're from LA, plan to spend a day exploring the neighborhood. If you're from elsewhere, stay the night and take in what you can on a weekend getaway.
I hope you enjoy your visit to Echo Park.
Things to do in Echo Park
First time visitors will find all kinds of fun things to do in Echo Park. Below you will find a few of my favorite suggestions.
What's listed above is just a small sample of what's available in Echo Park. The area is a very lively neighborbood with lots of live events, there's almost always something going on here, so you'll have no shortage of fun things to do during your visit.
Where to eat in Echo Park
As I mentioned in my introduction, Echo Park is a total foodie neighborhood. You'll definitely eat well while you're here.
Below are a few restaurant suggestions for your visit to Echo Park.
Since Echo Park is such a diverse community, you'll find all sorts of restaurant options along Sunset Blvd. Vegans and vegetarians will also find no shortage of food choices in this neighborhood.
Where to stay in Echo Park
There are not many hotels directly in the Echo Park neighborhood so for more variety I would look at downtown LA. For the purposes of this article I wanted to focus exclusively on what's available in the neighborhood, so I've included the options below for local accommodations.
Noon on Sunset Hill: Chic urban inn located right in Echo Park.
AirBnB: You'll find a variety of vacation rentals in the Echo Park neighborhood offering a diverse range of amenities.
I hope you've enjoyed this guide to 24 hours in Echo Park and that I've inspired you to plan a visit of your own. If you liked this article please consider giving me a follow for more local travel and lifestyle guides covering Los Angeles and southern California. As always, thanks for reading.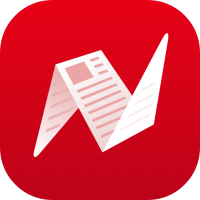 This is original content from NewsBreak's Creator Program. Join today to publish and share your own content.