Malibu is an affluent beachside community located along California's famous Pacific Coast Highway.
First time visitors to Malibu will enjoy admiring the views along PCH, swimming at the city's many beaches, and enjoying some of the best sunsets on the west coast.
This guide to 24 hours in Malibu will help first time visitors, or those who haven't visited in a while, plan their visit.
If you're from Malibu or just familiar with the area, I'd love to hear your recommendations on things to do for first time visitors. Feel free to leave any suggestions in the comments below.
Things to do in Malibu
While Malibu is most well known for its beautiful coastline, that's not all there is to see. Here is a quick list of the top things to see and do in Malibu.
In addition to visiting the above destinations, during your visit to Malibu you can also enjoy swimming, sunbathing, body boarding, surfing, biking, boating, and more.
You'll find equipment rentals all around town renting gear for the various activities available in the area.
Where to eat in Malibu
Malibu is home to a wide range of restaurant experiences including casual beachside cafes to pricey upscale establishments.
Here are a few places you may wish to check out during your visit to Malibu.
Neptune's Net: Popular seafood joint with outdoor patio dining.
Geoffrey's: Trendy, upscale restaurant with ocean views serving California cuisine.
Lucky's Malibu: Casual spot for steak and seafood.
Duke's Barefoot Bar: Casual bar and restaurant with Hawaiian inspired food and drinks.
The Country Kitchen: Casual restaurant serving American comfort food including all day breakfast.
Malibu Farm: Farm to table cuisine served on an outdoor patio on the Malibu Pier.
During the busy summer months it is recommended you make reservations in advance for dining, especially at Malibu's finer dining establishments.
In addition to the many restaurants and cafes listed above, you can also find grocery stores and local markets if you'd like to make your own meals or pick up snacks during you stay.
Where to stay in Malibu
With Malibu's prime location along the California coast, you can expect to pay a premium for accomodations in this area.
Here are a few of my favorite places to stay in Malibu.
When booking accomodations in Malibu I suggest booking early. The summer months tend to be the busiest and most expensive, so the earlier you plan ahead the better the deals you will find.
I hope you enjoyed this guide to 24 hours in Malibu and that I've inspired you to plan a visit of your own. If you liked this article please consider giving me a follow for more local travel and lifestyle content covering Los Angeles and southern California. As always, thanks for reading.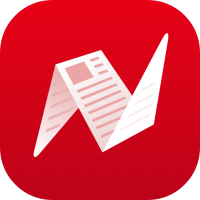 This is original content from NewsBreak's Creator Program. Join today to publish and share your own content.