Idyllwild is a small mountain town located in the San Jacinto Mountains about two hours east of Los Angeles.
The town makes a perfect getaway for those looking to escape the city while immersing themselves in nature.
Visitors to Idyllwild can enjoy a peaceful weekend hiking, biking, fishing, camping, or just relaxing and enjoying the outdoors.
If you've never been to Idyllwild, this short guide to an Idyllwild weekend getaway from Los Angeles will help you plan your first visit.
If you've been to Idyllwild before or happen to live nearby, I'd love to hear what you'd recommend to first time visitors in the comments below.
Where to stay in Idyllwild
Visitors to Idyllwild will generally have two options for accomodations, cabin rentals or camping.
For cabin rentals, you can search AirBnB for local cabins where you'll find a variety of options from small studios to four bedroom homes with all kinds of amenities.
A recent search on AirBnB returned many homes available in the $100 - $300 range for a random weekend in September.
Those wishing to camp can make camping reservations at Mount San Jacinto State Park for Idyllwild Campground.
Other camping options include Stone Creek Campground, Boulder Basin Campground, or Idyllwild County Park. Reservations for campgrounds tend to be in the $20 - $30 range.
Idyllwild often sells out on and around major holidays, so book well in advance if you plan to travel over holidays.
Things to do in Idyllwild
Since Idyllwild is located in the mountains, the area's main attractions all involve exploring the beautiful outdoors.
Here are a few of Idyllwild's most popular attractions:
Best time to visit Idyllwild
Honestly, I think anytime is a good time to visit Idyllwild. You will of course have different experiences depending on the time of year you visit, but it's definitely a year round destination.
For lighter crowds and more affordable accomodation prices, I would plan my visit for the fall or spring. This time of year you will also have more mild temperatures for enjoying your outdoor activities.
During the winter months you can expect to experience colder temperatures and some snow. Prices this time of year are typically affordable except for on and around major holidays.
The summer months will be the most crowded and most expensive. I recommend avoiding Independence Day weekend if you're on a budget. Vacation rentals over this holiday are double and even triple their normal costs. Early summer or late summer will be your best bet.
I hope you've enjoyed this guide to an Idyllwild weekend getaway from Los Angeles and that I've inspired you to plan a trip of your own.
If you liked this article please consider giving me a follow for more local travel and lifestyle content from Los Angeles and all around southern California. As always, thanks for reading.
Follow me to see more articles like this.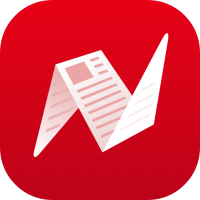 ...
This is original content from NewsBreak's Creator Program. Join today to publish and share your own content.