As southern California residents we're lucky to be in such close proximity to so many unique and fun parks.
If you haven't spent much time exploring the open spaces of SoCal yet, now is the perfect time to get outdoors and into nature.
You'll find all kinds of outdoor activities available in the various parks throughout southern California, so exploring the area's parks is a great way to try new activities while staying active.
Since southern California has such great weather, you can visit any of these parks year round and still have a great time.
I put together this short guide to a few of my favorite parks from around southern California to give you some ideas for a trip of your own.
I hope you enjoy each of these parks as much as I did.
Balboa Park
Balboa Park is located in beautiful sunny San Diego just north of the city's vibrant downtown.
The park is home to walking trails, public gardens, fountains, playgrounds, sculptures, over a dozen museums, and the always popular San Diego Zoo.
Throughout the year the park is also host to a variety of live performances and cultural events. Visitors can enjoy everything from holiday celebrations to ballet.
Anza-Borrego State Park
Anza-Borrego Desert State Park is located about three and a half hours southeast of Los Angeles. The park is best known for its beautiful wildflower blooms during the spring time.
Visitors to Anza-Borrego can enjoy hiking, biking, camping, stargazing, and photography. Popular attractions in the park include Palm Canyon Trail, Font's Point, the wind caves and the Badlands.
The park is open year round and is best visited in spring or fall to avoid the extremely high summer temperatures.
Joshua Tree National Park
Joshua Tree National Park is located about two and a half hours east of Los Angeles. The park is known for its iconic Joshua Trees dotting the park's vast desert landscape.
Visitors to Joshua Tree can enjoy hiking, biking, camping, rock climbing, photography, and stargazing.
The biggest attractions in Joshua Tree are Skull Rock, Cholla Cactus Garden, Hidden Valley Nature Trail, Keys View, and Barker Dam.
The park is open 24 hours a day year round. The best time to visit Joshua Tree is in the fall or spring when the desert temperatures are a bit cooler.
Griffith Park
Griffith Park is located in the Santa Monica Mountains in the neighborhood of Los Feliz. The park is perhaps best known for its popular Griffith Observatory, which sits on a hill overlooking the city.
The Griffith Observatory features a large planetarium, numerous exhibits, and free telescopes for visitors to view and learn about the night sky.
In addition to the Grifith Observatory, the park is also home to numerous hiking trails, the Autry Museum, a merry go round, the Los Angeles Zoo, a golf course, the Greek Theatre, and more.
You could seriously spend an entire day here and not see everything. In fact, if you've never been to Griffith Park before, I suggest you do just that. Be sure to arrive early for the best parking options.
I hope you've enjoyed this guide to the best parks to visit in southern California and that I've inspired you to explore somewhere new this year.
If you liked this article please consider giving me a follow for more local travel guides such as this one. I write travel and lifestyle articles showcasing things to do and places to see in Los Angeles and all around southern California. As always, thanks for reading.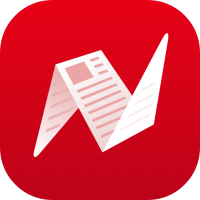 This is original content from NewsBreak's Creator Program. Join today to publish and share your own content.