Joshua Tree is one of my favorite weekend getaway destinations from Los Angeles. I love the area's gorgeous desert landscape along with the quiet and stillness that comes with it.
If you've never been to Joshua Tree before, this short guide to the best things to do will help you plan a visit of your own.
For first time visitors, I recommend visiting in fall or spring for the best weather and to avoid the high summer temperatures.
I hope you enjoy your first visit to Joshua Tree.
Hiking
You'll find dozens hiking trails scattered throughout the park including all ranges of difficulty, including many that are under a mile in length.
Some of the most popular trails or walking paths are the Cholla Cactus Garden trail and Skull Rock Trail.
Visitors can obtain maps of the park's trails at the Ranger Station. As a general rule, do not attempt long distance hikes during the hot summer months.
When hiking in Joshua Tree be sure to bring plenty of water, a hat, and sunscreen.
Rock Climbing
For those who may be unaware, Joshua Tree National Park is a popular destination for rock climbing.
Whether you're an experienced climber or looking to take your first lesson, Joshua Tree is the perfect place for this activity. The park is dotted with massive rocks perfect for a variety of skill levels, and you just can't beat those desert views.
Those looking to give rock climbing in Joshua Tree a try can check out either of the following local rock climbing schools:
You can learn about the various course offerings from each of these business at their respective websites above along with availability and pricing.
Explore the town
The town of Joshua Tree, which is located outside the park gates along Twentynine Palms Highway, is home to several small cafes and shops.
I recommend stopping in town before heading to the park to pick up supplies and support the local economy. The majority of these cafes and shops are independently owned by locals.
You'll find great options for coffee, sandwiches, snacks, drinks and beer. Be sure not to forget the marshmallows, graham crackers, and chocolate bars for S'mores. You'll also need plenty of water.
Stargazing
The stargazing in Joshua Tree National Park is absolutely incredible on a clear night. In fact, Joshua Tree has been designated an International Dark Sky Park by the International Dark Sky Association, making it one of the best places on the west coast to see the stars.
Since Joshua Tree is open 24 hours a day, you can visit anytime. Try to plan your visit for when there will be the least amount of moonlight if you'd like the best conditions for stargazing.
Visitors looking to stay overnight in Joshua Tree can make campground reservations at the park's website up to six months in advance. According to the park's website, Cottonwood Campground has the darkest skies.
Dinner and a show at Pappy and Harriets
Pappy and Harriets is a truly legendary live music venue and BBQ joint located in the desert in Pioneertown. From Joshua Tree, the drive to Pappy and Harriets is just under 20 minutes.
The venue has hosted some rather impressive acts including Paul McCartney, Patti Smith, and Devo, not to mention my own favorite band the Melvins.
You can check their event calendar from the link above to see who is playing during your visit. For their more popular shows, you will need to purchase tickets in advance at their website.
I also recommend arriving early so you can enjoy dinner while you're there. Their BBQ is very good and you don't want to miss it. Even their vegan and vegetarian items are delicious.
Pappy and Harriets also has a full bar, so if you're just looking to enjoy a few cocktails and listen to great music, you can do that too.
I hope you've enjoyed this short guide to 5 things to do in Joshua Tree, California and that I've inspired you to plan a visit of your own.
If you liked this article please consider giving me a follow for more local travel guides such as this one. I write travel and lifestyle content covering Los Angeles and all around southern California. As always, thanks for reading.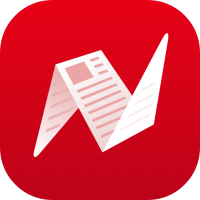 This is original content from NewsBreak's Creator Program. Join today to publish and share your own content.