If you're like me, any holiday that involves the celebration of cocktail ingredients sounds like a darn good time.
For all the tequila lovers out there, you'll be excited to hear that this coming Saturday, July 24th is National Tequila Day. Yes that's right, there's a holiday just for tequila.
So how does one celebrate National Tequila Day you ask? In my opinion, the best way to celebrate National Tequila Day in LA would be to sample some of the city's best margaritas.
To help you on this all important mission, I put together a short list of a few of my favorite places in Los Angeles for margaritas.
For my fellow Los Angeles residents, I'd love to know if you'll be celebrating National Tequila Day this year and where you plan to celebrate. Feel free to drop a comment down below with the details.
El Cid
El Cid is my all time favorite spot in the city for margaritas and it's mostly because going here is such a good time. The restaurant is located along Sunset Blvd. in Silver Lake.
El Cid is so much fun because they host a variety of live events including Flamenco shows and local bands. I've had countless friends' bands play here over the years and its the perfect venue for these types of events.
If there are no live shows the weekend you visit, grab a seat on their outdoor patio and work your way through their menu. You won't be disappointed.
You can find El Cid at 4212 W. Sunset Blvd., Los Angeles, CA 90029. Hours at El Cid vary but they are open until midnight on Fridays and Saturdays.
If you'd like to make reservations for an upcoming Flamenco show you may do so here.
El Carmen
El Carmen is located along 3rd Street in LA near Park La Brea. This lively cantina is a popular hangout for locals and the place can get pretty busy, especially on weekends.
According to their website, El Carmen won 1st place for Best Margarita at the 2019 HomeState Margarita Showdown, so you can bet their margaritas are good. They also have an extensive food menu serving all types of Mexican cuisine.
El Carmen Tequila and Taco Bar is located at 8138 W. 3rd Street, Los Angeles, CA 90048. Their hours vary but they close at 2:00 a.m. Tuesdays through Saturdays.
Las Perlas
Las Perlas arrived on scene back in 2010 and is located just off Main Street in downtown LA. It's outdoor patio is a fun place to be on weekend nights when the bar fills up.
Las Perlas is a Oaxacan style cantina that specializes in Mezcal, a spirit native to Oaxaca.
While Mezcal is different from tequila in the way it is produced, it stil originates from the agave plant in Mexico. I figured a little variety on National Tequila Day would be alright, I think you'll agree when you try their cocktails.
Las Perlas also serves Oaxacan style cuisine including tacos, mulitas, and taquitos.
You can find Las Perlas at 107 6th Street, Los Angeles, CA 90014. They are open Monday through Friday from 5:00 p.m. to 2:00 a.m. and Saturday and Sunday from 1:00 p.m. to 2:00 a.m.
I hope you enjoyed this short guide to the best places to celebrate National Tequila Day in LA and that I've inspired you to visit somewhere new.
If you liked this article please consider giving me a follow for more local travel and lifestyle content covering southern California. As always, thanks for reading. #nationaltequiladay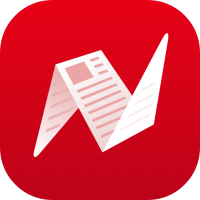 This is original content from NewsBreak's Creator Program. Join today to publish and share your own content.