If you're looking for the perfect relaxing beach getaway that's not too far from Los Angeles, consider a trip to San Diego's beautiful Coronado Island.
Coronado Island is located just off the San Diego coast and is home to the iconic Hotel Del Coronado.
If you're like me, you've likely seen pictures of the hotel or even walked around the property before, but maybe never had the opportunity to stay there yourself.
With summer in full swing, I think now is the perfect time to plan your first stay. To help you with your planning I put together this quick guide to the best things to do at Hotel Del Coronado. I hope you enjoy your time there as much as I did.
Have you been to Hotel Del before? If so, I'd love to hear about your visit in the comments below and any recommendations for things to do.
Enjoy the Beach
Besides the hotel itself, Hotel Del is also known for its long stretches of sandy beaches, perfectly made for a day lounging in the sand and taking in the views.
While at the beach you can enjoy sunbathing, swimming, and body boarding. You'll find beach chairs and umbrellas for rent along with body boards and stand up paddleboards.
When you get hungry, head over to the Beach and Taco Shack up near the main walkway. They serve a variety of tacos including carne asada, chicken tinga, fish tacos, red chile pork, and mushroom poblano.
As you'd expect, you can also order beer, wine and cocktails to enjoy with your tacos. Unfortunately, there is no service from your beach chairs though, so you'll have to make the walk back and forth.
A quick note on the beach chairs.
You'll rent the beach chairs and umbrellas from a stand along the beach near the main walkway in front of the hotel. Beach chairs will cost $25 and umbrellas will cost $30, which is a bit expensive in my opinion. To save money on this you can always bring your own, just make sure you plan ahead.
If visiting on a weekend and you plan to rent beach chairs, I recommend getting in line by 10:00 a.m. to avoid the long wait. The rental stand is staffed by just one person, and the line can get long. During my visit last weekend I arrived at 11:00 a.m. and had to wait almost 40 minutes to get to the front of the line.
Sun Deck Restaurant
After a long day at the beach, you'll want to find yourself a comfy spot for cocktails while enjoying the sunset. For this, I recommend the Sun Deck.
The Sun Deck restaurant may very well be my favorite place to be at Hotel Del. The restaurant overlooks the beach, so you'll have incredible views while dining there.
Sun Deck serves a variety of salads, sandwiches, and burgers along with several starters. The food is good and I higly recommend the Del Double Cheeseburger. If you want something lighter, it's also a good item to split with a friend.
If you're not hungry, then just come for the drinks. They have a darn good drink menu to sample as you watch the sun setting over the ocean. I personally loved the sangria.
Afternoon at the pool
If you've already spent one day at the beach, I suggest spending the next one poolside.
You'll find lounge chairs and umbrellas all around the pool deck. Just ask one of the staff to set you up in a good spot with fresh towels.
The best thing about the pool is that you'll have food and cocktail service right from where you're seated. The only thing I didn't like was that the pool menu is just a shortened version of the Sun Deck menu. It would have been nice to have a little more variety in food and drink options, but it was nice to have the full service experience from my lounge chair.
Dinner at Hotel del Coronado
For dinner, I recommend getting pizza from the hotel's Eno Market and Pizzeria. The pizza is Italian inspired, so it's a thinner crust with high quality toppings.
Guests can either dine on the patio at Eno Pizzeria, or take their pizzas to go to enjoy elsewhere.
Afterwards, you can head over to the patio at Babcock and Story Bar for live music and drinks. It's the perfect way to end your weekend at Hotel Del.
I hope you've enjoyed this quick guide to the best things to do at San Diego's Hotel Del Coronado. If you liked this article please consider giving me a follow for more local travel guides from around Southern California. As always, thanks for reading.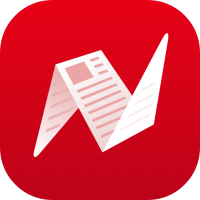 This is original content from NewsBreak's Creator Program. Join today to publish and share your own content.