The Los Angeles Arts District has been one of my favorite neighborhoods in the city for years.
Having lived in downtown long before it was cool, I got to witness the area transform from industrial warehouses to the super trendy destination it has become.
Though to be more accurate, the Arts District was an artist community long before its transformation, it's just that most people didn't know it was there, but I digress.
These days, well, before the pandemic anyway, the Arts District was one of the trendiest neighborhoods in the city. This of course, made it a great place to find hot new restaurants.
As a former DTLA resident and avid fan of the LA Arts District, I thought I'd share a few of my favorite places to eat for the next time you're in the area. I hope you enjoy.
Wurstkuche
To be totally honest, Wurstkuche will always hold a special place in my heart. They opened in the Arts District when there wasn't much else going on in the neighborhood at the time.
For those of us that lived there back then, we were so excited to have somewhere fun and new to eat. We also knew that if a place like Wurstkuche could survive, there were surely more to come.
All these years later, Wurstkuche is just as good as the day it opened. They serve German style sausages and beer and have some of the best fries you've ever tasted.
They even have vegetarian options which are just as good. My go to order at Wurstkuche has always been the Vegetarian Apple Sage with sweet peppers and onions. I also get fries with a side of their Chipotle Aioli dipping sauce.
I'm told their Rattlesnake and Rabbit sausage is also fantastic, though I've yet to be that adventurous with my eating. Have you tried it? Let me know what you thought in the comments below.
Wurstkuche is located at 800 E. 3rd Street, Los Angeles, CA 90013.
Father's Office
With the departure of Umami Burger from the Arts District restaurant scene, the neighborhood has enthusiastically welcomed Father's Office with open arms.
Many will know Father's Office from their highly successful westside locations where they served their legendary burgers to loyal fans in Culver City and Santa Monica.
The item to get at Father's Office is their own classic The Office Burger which comes with carmelized onions, bacon, gruyere, Maytag Blue, and arugula. This burger is as delicious as it sounds.
Father's Office has a strict policy of no modifications or changes to their menu items. They also proudly do not have ketchup.
Father's Office is located at 905 E. 2nd Street, Los Angeles, CA 90012.
Note: This Father's Office location in the DTLA Arts District is temporarily closed due to the pandemic. Please plan your visit when they reopen in the near future.
Manuela
If you're looking to step it up a notch during your visit to the Arts District, look no further than Manuela.
Manuela serves California farm to table cuisine on their beautifully decorated outdoor patio inside the Hauser & Wirth gallery.
Their menu is vegetable heavy with a variety of fresh salads and market vegetables. Their main plates include a Venison Burger, Diver Scallops, Holstein Ribeye among several others.
While the food at Manuela is excellent, their cocktail game is equally strong. Try their Pink Sangria if you're looking for something light and fruity. It's perfect on a hot day.
Manuela is located at Hauser & Wirth Gallery at 907 E. 3rd Street, Los Angels, CA 90013.
I hope you've enjoyed this short guide to the best places to eat dinner in LA's Arts District and that I've inspired you to try someplace new.
If you liked this article please consider giving me a follow for more local travel guides such as this one. I write about all the best things to do in Los Angeles and Southern California. As always, thanks for reading.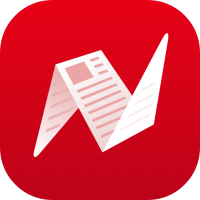 This is original content from NewsBreak's Creator Program. Join today to publish and share your own content.