If you're looking for a relaxing, yet nearby, weekend getaway destination from Los Angeles, consider making a trip up to Ojai.
Ojai is nestled in a valley in Ventura County in the Tropatopa Mountains and it makes an excellent destination for a solo or romantic couples weekend.
The small town is known for its new age shops, excellent restaurants, farmer's market, and many nearby wineries.
Stay at the Hummingbird Inn
If you're looking for a place to stay the night in Ojai I recommend making a reservation at the Hummingbird Inn.
You'll come across the Hummingbird Inn right as you enter town and it makes the perfect home base for exploring Ojai and the surrounding area.
The inn has spacious comfortable rooms with a mini fridge and microwave, a swimming pool, outdoor seating areas, and fresh coffee in the lobby every morning.
Wine Tasting at Old Creek Ranch Winery
My favorite stop in Ojai was the afternoon we spent at Old Creek Ranch Winery just outside town.
The winery sits along the outside of the vineyard and features an abundance of outdoor seating options. You can choose to sample the winery's white or reds, or get a flight with a few of each.
My partner and I went with the flight, which we enjoyed seated in a shady area under their trellis. They also sell snacks from local vendors including cookies and pistachios.
Old Creek Ranch Winery is open Thursday through Sunday from 11:00 a.m. to 5:00 p.m. Reservations are not required.
Sample the restaurants
Ojai is known for having some fantastic restaurants, so you'll want to try as many places as possible during your visit.
You'll find most of the town's best restaurants along Ojai Avenue or in the Ojai Village (more on that down below).
Here are a few of my favorite places in Ojai to get you started.
For coffee, I liked Ojai Coffee Roasters. They serve espresso drinks and drip coffee paired with incredibly fresh local pastries.
For brunch, I would try The Oak. They serve a variety of traditional breakfast plates including avocado toast, waffles, pancakes, and egg scrambles.
For lunch I loved The Ojai Beverage Company. They have all kinds of beers, wines, and mixed drinks to enjoy on site or take along with you. Plus, their food is delicious. They serve burgers, sandwiches, and salads and have an incredible mac and cheese.
For dinner, head into the Ojai Village to dine at Osteria Monte Grappa. They serve Mediterranean and Italian inspired cuisine on a beautiful outdoor patio. Their pasta is fantastic, I highly recommend you get the pappardelle.
Explore Ojai Village
The Ojai Village is the heart of the town. This is where you'll find all sorts of local boutiques, restaurants and cafes including candy shops, ice cream shops, and toy stores.
The Village is where many of the city's best restaurants happen to be located. If you're hungry but not sure what you want to eat, this is where to go.
The Village also hosts live music during the evenings in the courtyard where you'll find plenty of couples and local families hanging out on the lawn enjoying the show.
Ojai Farmer's Market
The Ojai Certified Farmer's Market takes place near The Village every Sunday from 9:00 a.m. to 1:00 p.m. and is popular with both locals and tourists alike.
You'll find all kinds of fresh and local products on offer at the market including fresh breads, jams, honey, nut butters, and flowers. You'll also of course find fresh produce being sold by local farmers.
During my visit I saw a variety of greens, berries, citrus, and just about any other fruit or vegetable you can think of.
The market makes the perfect last stop on your trip before heading home. This way you can bring items home with you to enjoy throughout the week, or to snack on in the car on the drive home.
I hope you've enjoyed this guide to the perfect weekend getaway in Ojai and that I've inspired you to visit somewhere new. If you liked this article please consider giving me a follow for more local travel content from around Southern California and across the Golden State.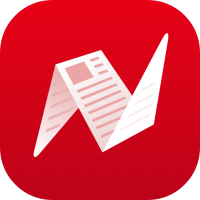 This is original content from NewsBreak's Creator Program. Join today to publish and share your own content.