In light of this week's National French Fries Day, which was on July 13th by the way, I figured I'd share a few of my own top places around the city to get everybody's favorite fried food.
While everybody seems to have their personal favorite style of french fry, from thin and crispy to thick and fluffy, I think we can all agree, some fries really are just better than others.
So no matter your french fry style preference, the suggestions down below are true standouts in the city that I think everyone will love.
If you are from Los Angeles and have your own favorite place to get french fries in the city, feel free to leave a comment down below. I'm sure we all won't mind trying some new places around town in search of the city's best french fry.
Wurstkuche
If you've been to the Art's District before, you've likely stumbled upon the area's best restaurant, Wurstkuche.
While Wurstkuche specializes in serving high quality exotic grilled sausages, their french fry game is equally strong.
At Wurstkuche, you can order Belgian style fries in one of two sizes, Klein (small) or Groot (large). Thier fries are a touch on the thicker side but are fried until crispy and perfectly seasoned.
Each order of fries also comes with dipping sauce. You'll get one dipping sauce with a Klein and two with a Groot. You can always order extra sauces if you'd like to sample other flavors.
Your choices for dipping sauces include Blue Cheese Walnut and Bacon, Buttermilk Ranch, Chipotle Aioli, Chipotle Ketchup, Thai Peanut, Curry Ketchup, Pesto Mayo, Sundried Tomato Mayo, Sweet and Sassy BBQ, and Tzatziki.
My personal favorites are the Chipotle Aioli, Pesto Mayo and Thai Peanut, all of which also make great condiments for your sausage.
Wurstkuche has locations in the DTLA Arts District and Venice.
Umami Burger
Umami Burger is an LA favorite known for their high quality delicious burgers.
What I love about Umami Burger fries, besides the fact that they're thin and crispy, is that they come with a variety of dipping sauces.
You can get either sweet potato fries or classic thin fries with a side of truffle ketchup, jalapeno ranch, classic sauce, buffalo sauce, BBQ sauce, or blue cheese.
If ordering their classic fries, you can also get Truffle Fries, Pastrami Fries, Chilli Cheese Fries, or Manly Fries. My personal favorite are the Truffle Fries with jalapeno ranch and truffle ketchup on the side.
Umami Burger has six locations around Los Angeles including in Beverly Hills, Broadway, Los Feliz, Santa Monica, the Grove, and LAX.
Fat Sal's Deli
Fat Sal's Deli goes in a completely different direction with their french fries, but they definitely stay on brand while doing so.
At Fat Sal's, you can expect to get your fries loaded with all kinds of hearty toppings, just like their famous sandwiches. Menu standouts include the Mozzarella Fries and Gravy, Bacon Cheeseburger Fries, and Philly Cheesesteak Fries.
Fat Sal's Deli has three locations around Los Angeles including in Hollywood, Encino, and Westwood. If you're looking for somewhere to go after you've gone out for drinks, this is the place.
I hope you've enjoyed my short guide to the best places for french fries in Los Angeles and that I've inspired you to check out a new place. If you liked this article please consider giving me a follow for more local travel and city guides such as this one. As always, thanks for reading.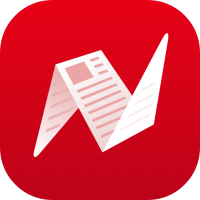 This is original content from NewsBreak's Creator Program. Join today to publish and share your own content.