With outdoor events back in full swing here in Los Angeles, there are dozens of festivities and fireworks celebrations planned all around SoCal.
For those of you who prefer to avoid the crowds, and most importantly, the noise, I put together a couple suggestions to help you escape from Los Angeles this weekend.
These destination suggestions will put you out into nature and hopefully provide a quiet space to relax and unwind with family and friends.
For those of you with dogs who fear fireworks, these locations can also make a great 4th of July weekend escape for your pup.
If you're from southern California and have other suggestions for avoiding fireworks around the 4th of July, my pup and I would love to hear from you in the comments below. We're always looking for new places to explore away from all the fireworks.
A quick note on fireworks in the locations below. There should not be fireworks in either of these areas as they are prohibitied. However, as SoCal residents are well aware, there are many who disregard these laws. With that, just keep in mind that you may hear an occasional firework or two if you visit these places, even though that should not be the case.
1. Idyllwild
Idyllwild is located about two hours east of Los Angeles and is a small mountain town situated in the San Jacinto Mountains.
Idyllwild is a popular destination for campers and hikers. You'll find hundreds of miles of hiking trails in the surrounding mountains, including a section of the famous Pacific Crest Trail which passes nearby.
During your visit to Idyllwild you'll want to visit Mount San Jacinto State Park, Idyllwild Nature Center, Lake Fulmor, Idyllwild Park, and Idyllwild Area Historical Society Museum.
Popular activities in and around Idyllwild include hiking, camping, biking, rock climbing, photography, and stargazing.
When booking accomodations in Idyllwild, you'll want to make your reservations early. The town of Idyllwild has a large selection of AirBnB rentals. However, cabins are booked up fast and prices can be very high on holidays. Book early for the best deals and selection.
Dogs are welcome in Idyllwild but must be on a leash at all times. Many cabins are also dog friendly, but be sure to confirm prior to booking your reservation.
3. Anza-Borrego State Park
Anza-Borrego State Park is located about two hours and 45 minutes southeast of Los Angeles. The park is well known for its beautiful desert landscape and fields of wildflowers.
The main attractions at Anza-Borrego are Font's Point, the Badlands, Slot Canyon, the Pumpkin Patch, the Wind Caves, and Palm Canyon Trail. If you're an early riser, I've been told the sunrise at Font's Point is one of the best in the state, but you'll have to see for yourself.
Popular activities at Anza-Borrego State Park include hiking, camping, biking, photography and stargazing. If you're lucky enough to get a clear night during your visit, the night sky can be absolutely incredible.
Both campgrounds and cabins are available in Anza-Borrego. Dogs are also welcome in the campgrounds.
Do be advised that July in Anza-Borrego can get quite hot. Plan to conduct most of your outdoor adventures during the morning and evening. You'll also want to stay hydrated and wear lots of sunscreen when out and about.
I hope you've enjoyed this short guide to 2 places to escape the fireworks in SoCal this weekend and that I've inpired you to plan a getaway of your own. If you liked this article please consider giving me a follow for more local travel guides such as this one. As always, thanks for reading.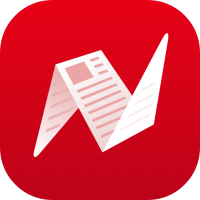 This is original content from NewsBreak's Creator Program. Join today to publish and share your own content.