South Dakota is one of the most picturesque road trip destinations in the United States. With its wide open spaces and incredible natural beauty, it really is hard to compete with South Dakota.
While most of your destinations in the state will involve exploring the outdoors, I did include one city suggestion to break things up.
This guide to four places to see on a South Dakota road trip is intended to inspire you to visit somewhere new this year. Use this guide to help plan a trip of your own, but you'll also want to add addtional stops based on your own interests.
If flying into South Dakota, you'll most likely want to look for flights into Rapid City or Sioux Falls. You can then pick up a rental car from there to explore the rest of the state.
If you are from South Dakota, or have taken a road trip here before, I'd love to hear additional ideas for road trip stops around the state. Feel free to leave a comment down below, all ideas are welcome.
1. Pierre
Pierre is South Dakota's capital city and is located near the center of the state.
First time visitors to Pierre can visit the South Dakota State Capitol, the South Dakota Cultural Heritage Center, Oahe Dam, the Discovery Center and Aquarium, Flaming Fountain Memorial, and La Framboise Island Nature Area.
In the evening, head into downtown for dinner and drinks. La Minestra and Mad Mary's Steakhouse and Saloon are both excellent choices.
2. Custer State Park
Custer State Park is located in the Black Hills about 30 minutes south of Rapid City.
This is South Dakota's largest state park covering over 71,000 acres. Visitors to the park will be pleased to learn that the park is home to a significant amount of local wildlife including bison, pronghorn, prairie dogs, elk, coyotes, mule deer, mountain goats, otters and bighorn sheep.
Visitors to Custer State Park can drive the scenic Needles Highway, drive Wildlife Loop Road, see Sylvan Lake, and enjoy hiking the park's many trails.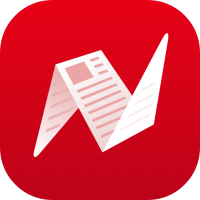 3. Mount Rushmore
Mount Rushmore is located about thirty minutes southwest of Rapid City at Mount Rushmore National Memorial in the Black Hills of South Dakota.
The memorial is a sculpture depicting the faces of US Presidents George Washington, Thomas Jefferson, Theodore Roosevelt, and Abraham Lincoln.
Activities in the park mostly surround Mount Rushmore itself, though there are some hiking trails in the area. Otherwise, visitors can take a self guided or guided tour of the memorial.
4. Badlands National Park
Badlands National Park is located about one hour southeast of Rapid City along the southern section of South Dakota.
The park is known for its dramatic landscapes consisting of layered rock formations, canyons, and spires.
First time visitors to Badlands National Park will want to drive around the South Unit, stop into the White River Visitor Center, drive Sage Creek Rim Road, and drive Badlands Loop Road.
During your visit you'll also want to keep an eye out for local wildlife. You'll have the chance to spot Bison, Bighorn Sheep, Prairie Dogs, Ferrets, and all kinds of other reptiles and birds.
Popular activities inside the park include hiking, biking, camping, photography and stargazing.
Badlands National Park is open year round.
I hope you've enjoyed this guide to 4 places to see on a South Dakota road trip and that I've inspired you to plan a visit of your own. If you liked this article please consider giving me a follow for more local travel guides such as this one. As always, thanks for reading.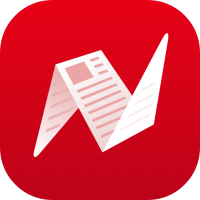 This is original content from NewsBreak's Creator Program. Join today to publish and share your own content.