A southern Utah road trip is on just about everybody's bucket list these days, and for good reason. The region is well known for its incredible natural beauty and abundance of outdoor spaces including several national parks.
If you've never been to southern Utah before, you'll want to have your National Parks Pass, otherwise known as the America the Beautiful Pass, ready to go along with a good pair of hiking boots, a camera, and plenty of water.
While this guide to four places to see on a southern Utah road trip only incudes four stops, you'll definitely be adding more destinations as you begin planning your visit. Use this guide for suggestions, and then make the trip your own.
If you live in southern Utah I'd love to hear suggestions for other places to visit in the area. Feel free to leave any ideas in comments down below.
1. Arches National Park
Arches National Park is located about five hours northeast of St. George. The park is known for its many beautiful red rock arches that dot its landscape.
As you can imagine, the main attraction at the park are the over 2,000 stone arches and other formations. Visitors can enjoy the park by hiking, biking, camping, rock climbing, canyoneering, and stargazing.
For travel in 2021, you will want to arrive in the park extremely early to avoid traffic and entrance delays. Parking lots have been filling up before 7:30 a.m. resulting in access to the park being restricted for up to three to five hours at a time.
2. Canyonlands National Park
Canyonlands National Park is located about five hours northeast of St. George. The park is known for, you guessed it, its many canyons but also features buttes, rivers, and red rock formations.
Canyonlands is broken up into four districts including Island in the Sky, The Needles, The Maze, and the rivers.
The park is an extremely popular destination for hiking as it has hundreds of miles of trails to explore. The park is also popular for biking, camping, photography, and stargazing.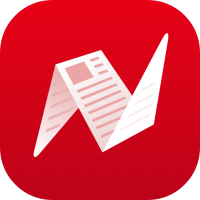 3. Monument Valley
Monument Valley is located five hours east of St. George and is a place just made for road trips.
The area is famous for its massive red rock formations that you can view from the roadway. You can access Monument Valley just north of the Utah and Arizona border on US 163. Monument Valley is on tribal lands so you'll need to pay $20 per vehicle to enter.
Once you've made your way into the park, take a drive along Tribal Park Loop. This is a 17 mile loop past several of the redrock formations that make up Monument Valley.
There are several guided tours offered in Monument Valley as well, many of which are required if you'd like to see certain areas of the park. You can find a list of tour operators here.
A quick note on visiting Monument Valley in 2021. Monument Valley may be closed if you are visiting in summer 2021, but will hopefully reopen by fall. Be sure to check the Navajo Nation Parks website prior to your visit for the most up to date information.
4. Grand Staircase Escalante National Monument
Grand Staircase Escalante National Monument is located in the center of southern Utah about one hour and forty minutes east of St. George.
The park's biggest attraction is its impressive scenery including its many canyons and plateaus. Visitors will want to see Hells Backbone, Calf Creek Falls, and Coyote Gulch.
The most popular activities in the park include hiking, biking, camping, photography and stargazing.
I hope you've enjoyed this guide to four places to see on a southern Utah road trip and that I've inspired you to plan a visit of your own. If you enjoyed this article please consider giving me a follow for more local travel guides such as this one. As always, thanks for reading.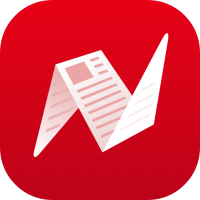 This is original content from NewsBreak's Creator Program. Join today to publish and share your own content.