If you're looking for a fun summer road trip destination this year consider a Pennsylvania road trip. Pennsylvania has big cities, an abundance of outdoor spaces, and all kinds of fun stuff to see and do.
This road trip will take you from western Pennsylvania over to eastern Pennsylvania. This way you can fly into Pittsburgh and fly out of Philadelphia (or vice versa) if traveling from far away. It also prevents you from having to backtrack to a place you've already seen.
This guide to four places to see on a Pennsylvania road trip is intended to inspire you to plan a visit of your own by giving you just a few suggested places to stop. Trust me, you'll definitely find other places to visit along the way.
I recommend at least six to seven days for a Pennsylvania road trip. Since there's so much to see in the state's big cities, and an unlimited number of things to see in between, I think a week is a good starting point. Of course, if you have more time that's great too.
If you are from Pennsylvania or have done a Pennsylvania road trip before, feel free to share your favorite destinations around the state in the comments below. I'm always looking for great ideas from locals.
1. Pittsburgh
Pittsburgh is located in western Pennsylvania at a river junction where the Allegheny River, Ohio River, and Monongahela River meet.
First time visitors to Pittsburgh will want to visit Phipps Conservatory, Point State Park, the Strip District, Warhol Museum, and the Carnegie Museums of Art and Natural History.
In the evenings, head into downtown Pittsburgh for dinner and drinks. Both The Commoner and The Warren Bar and Burrow are great options.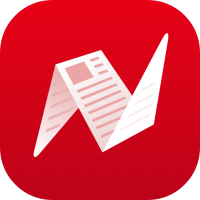 2. Delaware Water Gap
The Delaware Water Gap National Recreation Area is located about five hours east of Pittsburgh. This National Park Service (NPS) site sits along the Appalachian Mountains and offers a variety of outdoor adventure and activitiy options.
Visitors to the Delaware Water Gap can enjoy hiking, biking, nature walks, kayaking, canoeing, swimming, birdwatching, fishing, and stargazing.
3. Cherry Springs State Park
Cherry Springs State Park is located about three hours and forty-five minutes northeast of Pittsburgh in the Susquehannock State Forest.
According to the Cherry Springs State Park website, the park is considered one of the top seven best places on the planet for stargazing. The park provides detailed guides to optimizing your stargazing experience. They even offer guided stargazing tours and photography workshops.
Visitors to Cherry Springs State Park can also rent Astro Cabins that come with their own private stargazing field. For prices and booking information check the Cherry Springs State Park website.
4. Philadelphia
Philadelphia is located in eastern Pennsylvania along the Delaware River. Philadelphia is best known for its history in the American Revolution and has important historical sites located throughout the city.
First time visitors to Philadelphia will not want to miss visiting the Philadelphia Historic District, Liberty Bell Center, Independence Hall, and Museum of the American Revolution just to name a few.
There are literally dozens of other historically important places to see in Philadelphia, but what is listed above should be enough to get you started in planning your visit.
In the evenings head to the Delaware River Waterfront for dinner, drinks, and live music.
I hope you've enjoyed this guide to 4 places to see on a Pennsylvania road trip and that I've inspired you to plan a visit of your own. If you liked this article please consider giving me a follow for more local travel guides such as this one. As always, thanks for reading.
Follow me to see more articles like this.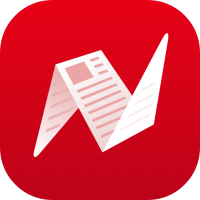 ...
This is original content from NewsBreak's Creator Program. Join today to publish and share your own content.