While southern Utah tends to get all the attention these days, I think northern Utah also makes an excellent road trip destination.
After a recent trip to the area I fell in love with the region's natural beauty and seemingly unlimited opportunities for outdoor adventure.
If you've never been to Utah before, or at least haven't been to northern Utah, now is the perfect time to plan your trip.
Travelers can fly into Salt Lake City, pick up a rental car, spend a few days exploring the city, then head out to explore more of northern Utah.
While I've included just three destinations in this itinerary, there is so much more to see. Use these suggestions to get started, then make the trip your own by adding in additional stops that look interesting to you.
If you happen to be from northern Utah, or have done a northern Utah road trip of your own, I'd love to hear your suggestions for addtional places to visit. Leave a comment down below, all ideas are welcome.
1. Salt Lake City
Salt Lake City is located near the center of northern Utah and is considered by many to be a lively up and coming city on the brink of being the next big thing. I guess time will tell on that one, but either way, Salt Lake City is a fun place to visit.
Salt Lake City is becoming an artsy city with hip neighborhoods and a craft beer scene. First time visitors will want to visit Temple Square, Liberty Park, Red Butte Garden, Salt Lake Temple, the Utah Museum of Fine Arts, and the Utah Museum of Contemporary Art.
In the evenings, head out to sample some of Salt Lake City's best breweries. You'll have dozens to choose from, many of which can be found in and around downtown. Toasted Barrel Brewery, SaltFire Brewing Co., and A. Fisher Brewing Company are a good place to start.
Also, before you leave Salt Lake City, be sure to spend some time exploring the natural beauty surrounding the city. Nearby you'll find the Great Salt Lake, Antelope Island State Park, and Red Butte Canyon to name just a few.
2. Park City
Park City is located in the mountains about 40 minutes east of Salt Lake City. The town is best known as a popular ski destination and as one of the locations for the Sundance Film Festival.
If visiting during the late spring, summer, or early fall, Park City is a very popular hiking and biking destination. You'll find hiking trails all around the surrounding mountains. There are also hundreds of miles of mountain biking trails.
Those that perfer a more relaxed biking experience can rent one of the ebikes from the rental stations located around town to explore the city.
Downtown Park City is filled with restaurants and local shops.This is where to head when you get hungry or are looking for a place to get drinks.
In addition to all the outdoor activities in Park City, visitors can also visit Utah Olympic Park or catch a show at the Egyptian Theatre.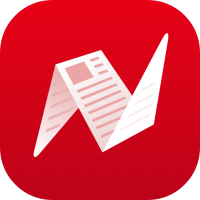 3. Great Salt Lake State Park
Great Salt Lake State Park is located about 20 minutes west of Salt Lake City along the shores of the Great Salt Lake.
Visitors to Great Salt Lake State Park can enjoy nature walks, biking, camping, boating, kayaking, paddleboarding, and fishing.
While Great Salt Lake State Park is on the smaller side as far as state parks go, it's a great place to head if you'd like to get out on the water for a bit.
Great Salt Lake State Park is open daily from sunrise to sunset.
I hope you've enjoyed this guide to three places to see on a northern Utah road trip and that I've inspired you to plan a visit of your own. If you liked this article please consider giving me a follow for more local travel guides such as this one. As always, thanks for reading.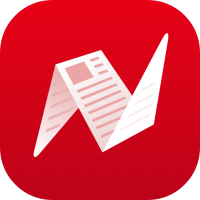 This is original content from NewsBreak's Creator Program. Join today to publish and share your own content.