Virginia makes the perfect road trip destination for those interested in US history. The state is home to hundreds of important historical sites including Mount Vernon and Colonial Williamsburg just to name a few.
The state also has impressive natural beauty that you can watch from the window as you drive around the state.
If you've never been to Virginia before, I think a road trip is the perfect way to see all the sights. You'll have the freedom to move around at your pace and go wherever you want.
I recommend at least five to seven days for a Virginia road trip so you have enough time to see the state's main attractions. If you have extra time, there's always more to see.
I hope you enjoy your visit to Virginia.
1. Richmond
Richmond is the lively and fun capital of Virginia and is one of the nation's oldest major cities.
First time visitors to Richmond will want to visit the Virginia State Capital, the American Civil War Center, Monument Avenue, the Virginia Capital Trail, Maymont Mansion, and Hollywood Cemetery.
If you're one who enjoys visiting museums, I recommend also stopping by the Poe Musuem, the Black History Museum, and the Virginia Museum of Fine Arts.
2. Shenandoah National Park
Shenandoah National Park is located about 1 hour and 45 minutes northwest of Richmond along the Blue Ridge Mountains.
The park is mostly dense forest but includes many miles of hiking trails, waterfalls, and even fields of wildflowers.
Visitors to the park can enjoy hiking, biking, nature walks, stargazing, camping, and fishing.
If you're lucky, you'll also hopefully spot plenty of wildlife during your visit. You can expect to see deer, squirrels, skunks, bats, all kinds of birds, and many, many more varieties of animals. While a bit more elusive, you may also see black bears or bobcats.
Another popular way to experience Shenandoah National Park is by driving through the park along Skyline Drive. This road runs 105 miles north and south along the Blue Ridge Mountains. The road is open year round though may occasionally be closed due to inclement weather.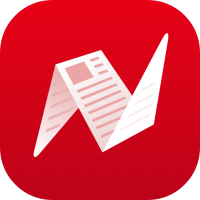 3. Colonial Williamsburg
Colonial Williamsburg is located near the Atlantic coast about 50 minutes southeast of Richmond.
Colonial Williamsburg is a 300 plus acre living history museum with hundreds of restored or recreated buildings from the 18th century when the town was the capital of Colonial Virginia.
Visitors here can tour the grounds and various buildings to learn about the history of Colonial Virginia and what life was like during colonial times.
Colonial Williamsburg is open 365 days a year. Hours for most attractions run from 9:00 a.m. to 5:00 p.m., though some attractions may close a bit earlier or stay open a bit later.
4. George Washington's Mount Vernon
George Washington's Mount Vernon is located 90 minutes north of Richmond near Washington DC.
Mount Vernon is the former home and plantation of George Washington, the first President of the United States. The site is now a National Historic Landmark.
Visitors to Mount Vernon can enjoy a self-guided tour of the mansion and grounds and visit the Museum and Education Center where you can learn all about the life of George Washington.
Mount Vernon is open 365 days a year and is open 9:00 a.m. to 5:00 p.m. from April to October and 9:00 a.m. to 4:00 p.m. from November to March.
I hope you've enjoyed this guide to four places to see on a Virginia road trip and that I've inspired you to plan a visit of your own. If you liked this article please consider giving me a follow for more local travel guides such as this one. As always, thanks for reading.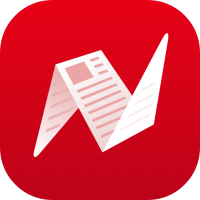 This is original content from NewsBreak's Creator Program. Join today to publish and share your own content.