If you're looking for a fun summer road trip idea with plenty of outdoor adventure opportunities, look no further than a northern Nevada road trip.
In northern Nevada you can visit deserts, lakes, and big cities all in one trip. Plus, most of these locations are within a short drive to one another, so you won't have to spend too much time in the car.
These four places to see on a northern Nevada road trip are perfect for first time visitors to the area and will help give you ideas for putting together a future trip of your own.
I hope you enjoy your time in northern Nevada as much as I did. Safe travels.
1. Reno
Reno is located in northwestern Nevada just 40 to 50 minutes north of Lake Tahoe. While Reno is home to a few small casinos, the city has really grown into much more than a gambling destination.
First time visitors will definitely want to check out the Reno Riverwalk District. This area surrounding the Truckee River features all kinds of great restaurants, bars, and live music venues. You'll find lots to do in this neighborhood to keep you busy.
Those looking to enjoy the outdoors can take a walk or bike ride along the riverwalk. If you'd like to get out on the water, you can also rent a kayak or go river tubing down the river.
If making hotel reservations in Reno, I recommend staying near the Riverwalk District so you're walking distance to all the city's biggest attractions.
2. Lake Tahoe
The Nevada side of Lake Tahoe is a must see place for anyone on a northern Nevada road trip. While the lake is an excellent destination year round, it is especially beautiful during the late spring and summer months.
Visitors to Lake Tahoe can enjoy swimming, sunbathing and boating. There are also many miles of hiking trails around the lake and the greater Tahoe area, many of which offer incredible views of the lake.
Biking is also a popular activity around the lake and bikes can be rented at various locations in town along the northern side of the lake.
If visiting during the winter months, Lake Tahoe is a very popular destination for skiing and snowboarding.
When planning your visit to Lake Tahoe, be sure to book your hotel reservations early. Lake Tahoe is a very popular place, and as a result an often expensive destination. Booking hotel accomodations early often help you save a bit of money.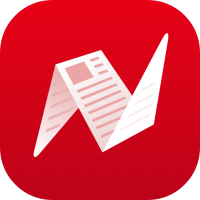 3. Pyramid Lake
Pyramid Lake is located about 30 to 40 minutes north of Reno. The lake is a popular getaway destination for Reno locals.
Visitors to Pyramid Lake can enjoy boating, jet skiing, swimming, hiking, sunbathing, biking, photography, birdwatching, camping, and fishing.
First time visitors will also want to visit the Pyramid Lake Paiute Tribe Museum and Visitor Center. Here visitors can learn about the history of the lake and the Paiute people.
The lake is open year round but summer is the busiest time to visit. If you prefer to avoid crowds, plan your visit for fall or spring.
4. Winnemucca Sand Dunes
The Winnemucca Sand Dunes are located about two hours and thirty minutes northeast of Reno in northern Nevada.
The sand dunes reach up to about 100 feet tall and span an area of about 40 miles. The dunes are a popular place to take ATVs to play out in the desert.
Winnemucca Sand Dunes also make an excellent place for photography with the dunes and desert landscape as your backdrop. The stargazing here is also excellent if you happen to be in the area on a clear night.
Visitors to Winnemucca Sand Dunes are also welcome to camp overnight but must stick to areas designated for camping.
Fall and spring are the best times to visit Winnemucca Sand Dunes if you'd like to avoid the desert heat.
I hope you've enjoyed this guide to 4 places to see on a northern Nevada road trip and that I've inspired you to plan a visit of your own. If you liked this article please consider giving me a follow for more local travel guides such as this one. As always, thanks for reading.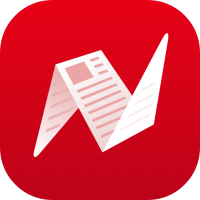 This is original content from NewsBreak's Creator Program. Join today to publish and share your own content.