With domestic travel back in full swing in the United States, now is the perfect time to plan a summer road trip.
If you've never been to Southern California before, I think a road trip is the perfect way to explore the region.
This guide to 4 places to see on a southern California road trip includes 2 popular stops and 2 you might not have heard of. I decided to leave off LA and San Diego because I figured you'd be starting from one of those cities anyway.
Hopefully you can use these suggestions to explore a part of SoCal you might not have previously considered.
If you happen to be from Southern California or have previously completed a SoCal road trip, I'd love to hear any other destination suggestions in the comments below. I'm always looking for new trip ideas, especially from locals.
1. Palm Springs
Palm Springs is one of my favorite SoCal cities. It's both incredibly unique and so southern California.
The city is best known for its perfectly manicured palm tree lined streets and abundant midcentury modern design.
Palm Springs is a popular weekend getaway destination for LA and San Diego locals, and especially for girlfriend getaways and bachelorette weekends.
While in Palm Springs you'll want to book yourself a room at one of the city's many resorts. I recommend the Saguaro, the Ace Hotel, or the Parker. This city is all about its pool parties, so plan to spend your afternoons poolside with a cocktail in your hand.
In the evenings, head out to any of the city's many great restaurants and bars. You'll find plenty of options to choose from along Palm Canyon Drive.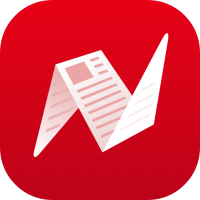 2. Joshua Tree National Park
Joshua Tree National Park is an extremely popular destination year round and can be found about three hours east of Los Angeles.
The park is popular for its beautiful desert landscape dotted with bushy Joshua Trees. Visitors to Joshua Tree can enjoy hiking, biking, photography and rock climbing.
Arrive early to avoid the crowds and midday heat. The park is beautiful in the early morning around sunrise. It's also a great place for watching the stars on a clear night during the summer.
3. Anza-Borrego Desert State Park
Anza-Borrego Desert State Park is located about three hours and thirty minutes southeast of Los Angeles. Like Joshua Tree, the park is known for its unique and beautiful desert landscape.
First time visitors to Anza-Borrego State Park will want to see Font's Point, the Badlands and the Wind Caves. If you can, make it to Font's Point for sunrise. It's supposed to be the best sunrise spot in the state if you don't mind getting up early for the experience.
Anza-Borrego is also a very popular destination for stargazing if you happen to be in the area on a clear night.
4. Idyllwild
Idyllwild is located about 3 hours east of Los Angeles near Mount San Jacinto. The town is a popular getaway for LA locals looking for a break from the city.
First time visitors to Idyllwild will want to visit Mount San Jacinto State Park, Lake Fulmor, and Idyllwild Park.
The area is most popular for hiking as you'll find hundreds of miles of trails in the surrounding area. The famous Pacific Crest Trail, which runs from the US Mexico border to the US Canada border also runs through the area.
In addition to hiking you can also enjoy nature walks, biking, camping, photography, and stargazing, just to give you a few ideas. Basically, you come to Idyllwild to relax and enjoy time in nature.
I hope you've enjoed this guide to four places to see on a Southern California road trip and that I've inspired you to plan a visit of your own. If you liked this article please consider giving me a follow for more local travel guides such as this one. As always, thanks for reading.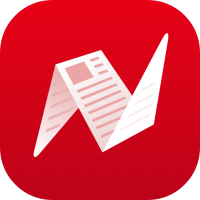 This is original content from NewsBreak's Creator Program. Join today to publish and share your own content.