If you're looking to explore more of the United States by car this year, consider a South Carolina road trip.
South Carolina is home to national parks, historic cities and beach towns, all perfect for exploring on a summer road trip.
If you've never been to South Carolina before, these four destinations are the perfect starting point for your itinerary. You'll definitely want to add a few stops in between as well and leave time for some spontaneous adventures.
I hope you have a fantastic time on your South Carolina road trip.
1. Hilton Head
Hilton Head island is located about 2 hours and 15 minutes south of Charleston and is easily accessed by car via the bridge connecting it to the mainland.
Hilton Head's biggest attraction is it's 12 miles of beautiful sandy beaches. Visitors to Hilton Head can enjoy sunbathing, swimming, bodyboarding and many other outdoor adventure and water sports activities.
Hilton Head is also home to a large system of paved trails for running and biking. You'll find bike rentals all over the island and at most of the hotels.
First time visitors to Hilton Head will also want to check out Harbor Town and the iconic Harbor Town Lighthouse. This section of the island has many restaurants, parks, and even a golf course.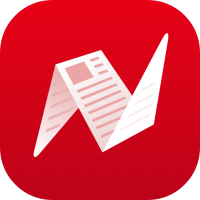 2. Charleston
Charleston is one of South Carolina's most popular destinations, and for good reason. This iconic and historic town is packed with things to see and do no matter how long you plan to stay.
For a first time visitor I would start off in the city's French Quarter. This is where you'll find many of the city's most well preserved historic homes. You'll also find many museums in this area including the Old Slave Mart Museum.
The French Quarter is also where you'll find the city's famous Waterfront Park and Pineapple Fountain. I recommend grabbing take out from one of the many great restaurants along Bay Street and enjoying a picnic lunch at the park if the weather is nice.
In the evenings, head out for dinner and drinks at one of the city's many rooftop bars.
3. Myrtle Beach
Myrtle Beach is located on South Carolina's Atlantic coast about 2 hours north of Charleston. As you'd imagine, the beach is the main attraction here.
Visitors to Myrtle Beach can enjoy long stretches of sandy beaches perfect for sunbathing, swimming, and bodyboarding. There is also the Myrtle Beach Boardwalk with local restaurants, souvenir shops, arcades, and other family friendly attractions.
Be sure not to miss a ride on the Myrtle Beach SkyWheel. The SkyWheel is a lage ferris wheel with six person gondolas. It offers incredible views of the surrounding area, especially at sunset.
If you have extra time consider a visit to Brookgreen Gardens which is about 35 minutes south of Myrtle Beach. The Brookgreen Gardens are part botanical gardens and part public art space. A visit here makes a nice day trip if you'd like a break from the beach.
4. Greenville
Greenville is located about 90 minutes northwest of Columbia, South Carolina's state capital. The city is best known for it's beautiful Falls Park on the Reedy and the Liberty Bridge.
Falls Park on the Reedy is a 32 acre city park adjacent to downtown Greenville and situated along the Reedy River.
The park is home to the iconic Liberty Bridge, a curved single lane pedestrian only suspension bridge near the falls along the Reedy River. Both Falls Park and the Liberty Bridge are a must visit when in Greenville.
Greenville is also home to the popular Prisma Health Swamp Rabbit Trail, a 22 mile paved multi-use pathway used by locals for running, walking, or biking.
In addtion to all the outdoor attractions, downtown Greenville is home to dozens of excellent restaurants and a handful of great breweries.
I hope you've enjoyed this guide to 4 places to see on a South Carolina road trip and that I've inspired you to plan a trip of your own. If you liked this guide please consider giving me a follow for more local travel guides such as this one. As always, thanks for reading.