If you're looking for a truly unique summer road trip destination this year consider planning a trip to Idaho.
The state is home to some pretty incredible outdoor destinations including lakes and national parks, but also has big cities for those that enjoy more urban environments.
If you've never been to Idaho before, I think an Idaho road trip is the perfect way to explore the state. This way you get to see a little of everything during your visit.
I hope you enjoy your Idaho vacation as much as I did.
1. Craters of the Moon National Monument
Craters of the Moon National Monument is located about 90 minutes west of Idaho Falls and is home to three major lava fields and over 400 square miles of sagebrush grassland.
First time visitors will want to first stop into the park's visitor center to pick up a park map and learn about the history of the park and what they can expect to see during their visit.
Once you finish at the visitor center you can follow the park's seven mile Loop Road to see the main attractions.
Popular activities at Craters of the Moon include road tripping Loop Road, nature walks, hiking, photography and camping.
Craters of the Moon has a truly unique landscape and makes a fun day trip from Idaho Falls or a half day stop in between destinations.
2. Boise
Boise is Idaho's lively capital city and the state's most populous city. It sits along the Boise River, making it a great destination for enjoying outdoor activities.
First time visitors to Boise will enjoy visiting the Boise River Greenbelt perfect for nature walks, hiking, and biking. If you'd like to try rafting or kayaking you can also head to Boise's Barber Park located near downtown along the river bank.
For indoor activities consider visiting the Discovery Center Idaho, the Boise Art Museum, or the Aquarium of Boise.
In the evenings head into downtown for dinner and drinks at one of the city's many fantastic local restaurants. Bardenay Restaurant and Distillery or Bittercreek Alehouse are both excellent choices.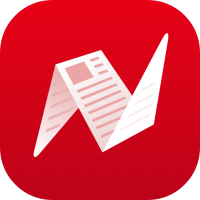 3. Schweitzer Mountain
Schweitzer Mountain is located about 90 minutes north of Coeur d'Alene in northern Idaho and is a popular ski resort during the winter months.
If visiting during the winter months you can enjoy skiing, snowboarding, snowshoeing, cross country skiing, and just about any other winter sport you can think of.
However, there is still plenty to do at Schweitzer Mountain during the summer months as well. From May to September the mountain area is a very popular destination for hiking and mountain biking, with dozens of trails to choose from of varying lengths and difficulty.
4. Coeur d'Alene
Coeur d'Alene is located in northwest Idaho about 7 hours north of Boise and is best known for its beautiful lake.
First time visitors to Coeur d'Alene will want to visit Coeur d'Alene City Park located near downtown. The park is home to a beach perfect for swimming in Coeur d'Alene Lake, basketball courts, picnic areas, children's play areas, and volleyball courts.
Since Coeur d'Alene Lake is the city's biggest attraction, you'll have plenty of opportunities for enjoying the lake and getting out on the water. Popular local activities include kayaking, swimming, stand up paddleboarding, sailing, and parasailing.
If you'd like to learn a little about the history of Coeur d'Alene during your visit, head to the Museum of North Idaho located next to Coeur d'Alene City Park. The museum hosts a variety of exhibits sharing the history of the region.
In the evenings, head into downtown Coeur d'Alene for dinner and drinks. You'll find plenty of options along E. Sherman Avenue to choose from.
I hope you've enjoyed this guide to 4 places to see on an Idaho road trip and that I've inspired you to plan a trip of your own. If you liked this article please consider giving me a follow for more local travel guides such as this one. As always, thanks for reading.