If you're looking for a fun and unique trip idea this year, consider a Michigan summer road trip. While Michigan is often overlooked as a travel destination, it has plenty to offer first time and repeat visitors alike.
From big cities to sandy beaches to historic islands, Michigan is an excellent choice for a summer vacation.
I recommend at least five to seven days for a Michigan road trip so you have time to enjoy each destination without feeling rushed. This road trip starts in Detroit and heads north, but you can adjust this itinerary as necessary to suit your own travel plans.
I hope you enjoy your time in Michigan as much as I did.
1. Detroit
Detroit is Michigan's largest city and is located on the easternmost side of the state along the Detroit River.
Detroit, also known at Motor City, is best known as the birthplace of the modern automobile. Those interested in learning more about Detroit's auto history can visit the city's Henry Ford Museum of American Innovation.
Visitors interested in learning more about Detroit's role and impact on the music scene can visit the Motown Museum. While those interested in art won't want to miss visiting the Detroit Institute of Arts Museum or stopping by The Belt to see local street art.
In the evenings, head out to try craft beers at one of the city's many local breweries, then catch a show at the city's iconic Fox Theater.
2. Lansing
Lansing is Michigan's capital and is located about 90 minutes west of Detroit. Visitors to Lansing can enjoy a free tour of the Michigan State Capital where they can learn about the history of the capital building and some interesting facts about the state of Michigan.
Those looking to spend some time outdoors will enjoy the Lansing River Trail, a 16 mile trail that runs along sections of the Grand River and Red Cedar River. The trail can be used for walking, running, or biking.
Lansing is also home to multiple arts districts with lots of street art on display throughout the city. Those looking to visit the city's museums can head to the Michigan History Museum or the R.E. Olds Transportation Museum.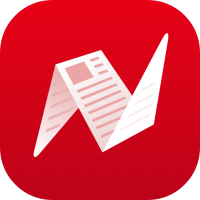 3. Traverse City
Traverse City is located about four hours and 15 minutes northwest of Detroit along Grand Traverse Bay.
The Traveserse City area is known as the largest producer of tart cherries in the United States and is fittingly home to the National Cherry Festival which takes place every summer. This year's event is scheduled to take place from July 3, 2021 to July 10, 2021.
Visitors to Traverse City will also want to explore the city's lively downtown area where you'll find many of the city's best restaurants and bars.
Downtown is also where you'll find several local breweries, most of which are within walking distance of another. I recommend starting at Acoustic Tap Room or North Peak Brewing Company and heading east.
4. Mackinac Island
Mackinac Island is located near upper Michigan in Lake Huron about 4 hours north of Detroit.
There are no vehicles allowed on the island so visitors must get around by foot, bike or horse. The island is entirely walkable, so you wouldn't need a car here anyway.
The island is a popular getaway destination for Wisconsin and Michigan locals and is famous for its many fudge shops.
In addition to sampling all the varities of local fudge, you can also visit the shops on Main Street, walk along the marina, hike up to Fort Holmes, visit Arch Rock, or stop by the Mackinac Island Butterfly House and Insect Museum.
I hope you've enjoyed this guide to 4 places to see on a Michigan road trip and that I've inspired you to plan a trip of your own. If you liked this article please consider giving me a follow for more local travel guides such as this one. As always, thanks for reading.