If you're looking for a fun, coastal east coast road trip this year, consider a Maryland summer road trip.
The state is home to miles of beautiful beaches, hundreds of historical sites, and several big cities to explore and keep you plenty busy during your visit.
This guide is intended for first time visitors to Maryland who haven't yet seen the state's top attractions. This road trip can be completed in as few as five to seven days, though with more time you can travel slower and see more.
Be advised that with most travel destinations in 2021, some attractions may have limited hours or reduced capacity. Always inquire directly with local attractions prior to visiting for the most up to date information.
1. Baltimore
Baltimore is Maryland's largest city and is located about an hour north of the state's capital Annapolis.
First time visitors to Baltimore will enjoy visiting the city's Inner Harbor located along the Patapsco River. Baltimore's Innter Harbor is home to world class museums, the Maryland Science Center, and plenty of local restaurants for when you get hungry.
You can alse enjoy time out on the water by renting a paddle boat or joining a dinner cruise.
Baltimore is also home to the Fort McHenry National Monument, National Aquarium, Edgar Allen Poe House and Museum, and the American Visionary Art Museum.
2. Ocean City
Ocean City sits on Maryland's Atlantic coast about 3 hours and 30 minutes east of Baltimore.
Visitors to Ocean City can enjoy sunbathing, swimming, kayaking, surfing, and bodyboarding. There is also a long boardwalk where you can go biking, running, or skating.
Visitors can also enjoy the amusement park rides at Trimper's Rides on the southern end of Ocean City.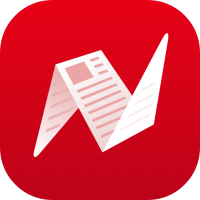 3. Assateague Island National Seashore
Assateague Island National Seashore is located just off the coast of Maryland near Ocean City. This long, skinny island streches all the way south to Wallops Island National Wildlife Refuge in Virginia.
The island is best known for its wild Chincoteague ponies, which roam freely in small groups around the island. The ponies are believed to be decendants of horses brought to the barrier island in the 17th century.
Visitors to Assateague are welcome to view and admire the horses from a distance, but are advised not to touch or feed the animals.
In addtion to admiring the wild horses, Assateague is also a popular destination for hiking, swimming, kayaking, camping, fishing, sunbathing, and bike riding.
4. Annapolis
Annapolis is Maryland's state capital located about 45 minutes south of Baltimore on the Chesapeake Bay.
First time visitors to Annapolis can start their visit in the morning at the US Naval Academy where they can tour the academy grounds and learn about its history.
In the afternoon, head to the Annapolis Historic District where you can grab lunch at one of the city's best restaurants, tour the Maryland State House, St. Anne's Church, and William Paca House.
In the evening, head out on an evening sail in the Cheasapeake, tour the local breweries, or sip fruity cocktails at one of the city's trendy roof top bars.
5. National Harbor
Maryland's National Harbor is located about an hour and 20 minutes southwest of Baltimore along the Potomac River.
The National Harbor makes a perfect day trip to spend time enjoying the carnival rides, going out on the Potomoac, and sampling some of the many delicious carnival foods.
Both kids and adults can ride the iconic Capital Wheel for amazing views of the surrounding river and harbor. There is also a Carousel on site for younger children.
You'll find a variety of restaurants and food vendors all around the harbor selling everything from funnel cakes, Italian, burgers, sandwiches, salads and more.
During the evening, enjoy the sunset while listening to jazz during the summer concert series which runs from July 1, 2021 to August 1, 2021.
I hope you've enjoyed this guide to 5 places to visit on a Maryland road trip and that I've inspired you to plan a trip of your own. If you liked this article please consider giving me a follow for more travel guides such as this one. As always, thanks for reading.