Looking for a truly unique road trip destination this year? If so, consider heading up to one of the country's most often overlooked destinations for an Alaska road trip.
Alaska has a little something for everybody, but especially those who enjoy spending time outdoors. The state is packed with incredible things to see from its wildlife and national parks to its mountains and glaciers.
While there is definitely a lot more to see in Alaska than what I've included here, this guide to 5 places to see on an Alaska road trip should give you some inspiration for planning a trip of your own.
I hope you enjoy your visit.
1. Fairbanks
Fairbanks is a popular start or end point for an Alaska road trip due to its proximity to Denali National Park, but is also well worth a visit in its own right.
Fairbanks has a fun downtown area with great options for food and drinks, including my personal favorite the Fudge Pot.
Also located in downtown is the popular Fairbanks Ice Museum which features dozens of colorful ice sculptures.
If you're looking for another unique museum experience head to the Fountainhead Antique Auto Museum. Here you'll find dozens of antique classic cars, many of which date back to the late 1800s. If you're into cars, you'll love it here.
If visiting during the winter months from September to April, be sure to check the Aurora Forecast. You definitely don't wan't to miss your chance to see the Northern Lights, and Fairbanks is the perfect place to see them.
2. Denali National Park
Denali National Park is located about two hours from Fairbanks and is home to North America's tallest mountain, Denali.
Denali has a summit elevation of 20,310 feet above sea level and is the third tallest mountain on Earth, behind Mount Everest and Mount Aconcagua.
Visitors to Denali National Park can enjoy hiking, biking, camping, wildlife viewing, bird watching, and stargazing. Mountaineering is also an option for those qualified to undertake such a challenge.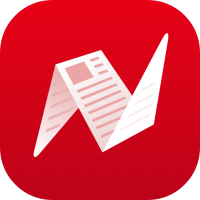 3. Glacier Bay National Park
While you can't exactly drive to Glacier Bay National Park, it's definitely worth a visit if you're in the area and have the time. To visit Glacier Bay National Park you'll need to arrive by air or by boat. You can read about the various options for getting to Glacier Bay here.
Once at Glacier Bay you can enjoy hiking, camping, mountaineering, kayaking, rafting, boating, and stargazing. Glacier Bay is such a uniquely beautiful park, you'll honestly enjoy your visit no matter what you choose to do.
Those looking to spend the night inside the park can do so at Glacier Bay Lodge. The lodge is typically open from late May to September. Be sure to make your reservations early.
4. Mendenhall Glacier
Mendenhall Glacier is an approximately 13 mile long glacier located in the Mendenhall Valley about 20 minutes north of Juneau.
In addition to simply enjoying the view, visitors to Mendenhall Glacier can enjoy hiking, kayaking, and photography. You'll find a great photo opportunity from the lookout platform at the end of Photo Point Trail.
You can also stop into the Mendenhall Glacier Visitor Center where you can learn about the history and future of the glacier.
5. Anchorage
First time visitors to Anchorage will enjoy exploring the city's many restaurants, bars and breweries. You'll find plenty of great options on and around 5th Avenue in downtown. If you're a cider fan like I am, stop into Anchorage Cider House to sample a flight of their local craft ciders.
When you're ready to see more of the surrounding area head up to Flattop Mountain via the 3.3 mile Flattop Mountain Trail. This is a challenging hike but offers incredible views from the top. If you prefer not to hike, you can also drive up to the parking area at the top of the mountain.
You'll also find the city's popular Tony Knowles Coastal Trail that runs along the coast near downtown Anchorage. This is a paved trail perfect for walking, running, or biking. Wildlife encounters along the trail are frequent, so be on the lookout.
I hope you've enjoyed this guide to five places to see on an Alaska road trip and that I've inspired you to plan a visit of your own. If you liked this article please consider giving me a follow for more local travel guides such as this one. As always, thanks for reading.