Having lived in Los Angeles for about two decades now, I've had more than enough time to narrow down a list of a few of my favorite local vegetarian friendly restaurants.
Whether you're vegetarian yourself, just like to eat healthier foods, or perhaps are just looking for some new places to try in LA, these four restaurants are sure to be new favorites.
If you have your own favorite vegetarian friendly restaurants in LA not listed here I'd love to hear what you recommend in the comments below. I'm always looking for new places to try.
1. Real Food Daily
Real Food Daily has been my favorite vegetarian friendly restaurant in Los Angeles for ages. I love that their menu has so many truly healthy options, but that they work hard to make sure their food also tastes good.
Much of their core menu has remained the same for years, and I genuinely appreciate that consistency. I've had many favorites over the years and I love that I can still order those items.
Real Food Daily has excellent sandwiches and salads. I think that's where their strength lies and that is what I always order when I visit.
My favorite menu item from Real Food Daily is The Club sandwich. It comes with crispy seitan, grilled tempeh bacon, lettuce, tomato, and vegan mayo on toasted bread. It's delicious and I love dipping it in their house dressing.
Real Food Daily also has excellent vegan desserts, fresh juices, and breakfast items.
You can visit Real Food Daily at 414 N. LaCienega Blvd., Los Angles, CA 90048. They also have locations in Pasadena and at LAX.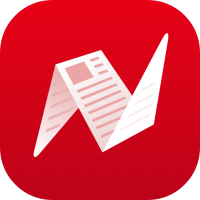 2. Veggie Grill
Veggie Grill is probably the most popular vegetarian friendly restaurant in the city as they have many locations around the country.
Veggie Grill does plant based fast food, and they do it well. They specialize in sandwiches, burgers, and salads with a handful of sides and desserts.
My favorite menu items at Veggie Grill are the wings, mac and cheese, and veggie burger. If you're looking for something sweet, their carrot cake and chocolate parfait are both delicious.
Veggie Grill also has a seasonal menu that changes depending on the time of year. These new items are often really good and worth a visit to try thier new recipes.
You can find Veggie Grill at 6374 Sunset Blvd., Hollywood CA 90028 along with many other locations found around southern California.
3. Astro Burger
Astro Burger became a local favorite of mine when I lived near their Melrose location several years ago. While they are a fast food burger joint, I'm here to tell you that their vegetarian menu is exceptional.
Now this isn't the healthy vegetarian stuff you get at other places with hemp seeds and kale juice.
Instead, Astro Burger sticks with what they're good at, which is making and serving fast food. So with that in mind, come here when you're craving fast food, but you know, without the meat.
Astro Burger's vegetarian menu is huge, but here are a few of my favorite items from their veggie menu: veggie burger, breakfast burrito with veggie sausage or veggie bacon, breakfast sandwich with veggie bacon, and thier veggie BLT.
Astro Burger is located at 5601 Melrose Avenue, Hollywood, CA 90038.
I hope you've enjoyed this guide to my favorite vegetarian friendly restaurants in Los Angeles and that I've inspired you to try out a new place to eat. If you liked this article please consider giving me a follow for more local guides such as this one. Thanks so much for reading.