If you've never been to Georgia before but have always wanted to visit, now just might be the ideal time for a Georgia road trip.
A road trip is perfect for visiting multiple destinations while having the freedom to stay or leave whenever you wish.
With so many unique cities, islands, and beaches in Georgia you'll have no shortage of things to see and do while you're here.
If you're not sure where to start, this guide to 5 places to see on a Georgia road trip can help get you started in planning a trip of your own.
1. Atlanta
Atlanta is Georgia's lively and cosmopolitan capital city. Visitors to Atlanta can enjoy an unlimited number of activities including sampling the city's best restaurants, attending live sporting events, visiting local museums, or spending time outdoors at the city's many local parks.
Popular attractions in Atlanta include the Jimmy Carter Presiential Library, the Center for Civil and Human Rights, the Georgia Aquarium, Ponce City Market, and the High Museum of Art.
In the afternoon head to the city's famous Buford Highway where you'll find an eclectic mix of Atlanta's best international cuisine. Nothing fancy, but the food is very good.
2. Savannah
Savannah is located along the Georgia coast about four hours east of Atlanta.
The city is known for its Historic District, Forsyth Park, and its many beautiful oak trees.
First time visitors to Savannah will want to base themselves near the city's lively historic district where they'll have access to the city's best bars and restaurants.
I recommend taking a walk through famous Forsyth Park in the early morning before it gets crowded. It's the perfect place for a morning walk with a local coffee in hand.
If this is your first time in Savannah I recommend staying at least two nights if you can, there's lots more to see than what I mentioned here.
3. Jekyll Island
Jekyll Island is located 90 minutes south of Savannah along Georgia's eastern coast.
The island is home to several miles of sandy beaches, biking trails, a casino, the Georgia Sea Turtle Center, Horton Pond, and much more.
Visitors to Jekyll Island can enjoy hiking, biking, swimming, sunbathing, horseback riding, kayaking, paddleboarding, miniature golf, and tennis.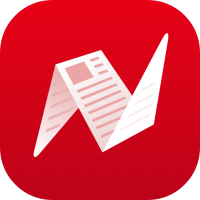 4. Macon
Macon, Georgia is located about an hour and 15 minutes southeast of Atlanta.
While the town is a bit under the radar of most visitors, the city does have some big attractions including the Ocmulgee Mounds National Historic Park, the Tubman Museum, and Amerson River Park.
Ocmulgee Mounds National Historic Park is home to a variety of ceremonial mounds, burial mounds, and defense trenches previously used by and built by native and prehistoric indigenous peoples.
The Tubman Museum which explores,celebrates, and shares the rich art and history of African Americans.
The Amerson River Park is a large city park that sits along the Ocmulgee River. Visitors to the park can enjoy hiking, biking, nature walks, river tubing, canoeing and kayaking.
5. Tybee Island
Tybee Island is located on the coast about 25 minutes from downtown Savannah.
Tybee Island is the perfect destination when you want a break from the city for a while. Visitors to Tybee Island can go swimming, kayaking, hiking, and biking during their visit.
You'll also find plenty of restaurants and shops on the main roads near the beaches.
I hope you've enjoyed this guide to 5 places to see in Georgia and that I've inspired you to plan a visit of your own. If you liked this article please consider giving me a follow for more local travel guides such as this one. As always, thanks for reading.