If you're looking for a unique east coast road trip destination, consider the country's easternmost state. Maine is home to miles of beautiful rocky coastline, iconic lighthouses, and is one of the best places to get seafood in the country.
If you've never been to Maine before I recommend starting or ending in Portland, so you can spend a few days exploring the city.
I'd plan to have at least five to seven days for a Maine summer road trip. If you require a rental car, be sure to book this as far in advance as possible for 2021 travel, as rental cars are currently in very high demand.
1. Portland
Portland is one of Maine's most popular tourist destinations and has plenty to offer both first time and repeat visitors.
Portland visitors will want to spend an afternoon in the area's Old Port neighborhood. This is the city's lively historic neighborhood with cobblestone streets and lined with bars, restaurants, and local shops.
Sailing tours are popular among visitors who want to get out on the water and see some of the region's famous lighthouses.
If you're a foodie, consider joining a Portland food tour during your visit to the city. Portland is known for its great restaurants and unique local dishes.
In the evenings, head out to one of the city's local bars for cocktails. Portland is known to have an impressive bar scene.
2. Acadia National Park
Acadia National Park is located about 3 hours north of Portland and is famous for its stunning ocean views and rocky shoreline.
Visitors to Acadia National Park can enjoy hiking, biking, nature walks, and viewing the local harbor seals that hang out near the seashore.
Popular things to do in Acadia National Park include driving Park Loop Road, visiting Cadillac Mountain, Jordan Pond, Schoodic Point, Sand Beach, and Thunder Hole.
When visiting the park I recommend basing yourself in Bar Harbor which is located along the water just outside the park.
3. Bar Harbor
Bar Harbor is located about three hours north of Portland and is situated near the state's popular Acadia National Park.
The town of Bar Harbor sits along the water and is a popular spot for some of the best whale watching tours on the east coast.
In addition to whale watching, visitors can also enjoy a walk along the Shore Path, pay a visit to Frenchman Bay, and stop into the College of the Atlantic Gardens.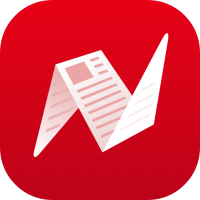 4. Camden
The small seaside town of Camden is located about 90 minutes north of Portland. Visitors to Camden can enjoy the areas scenic drives, ocean views, and relatively slow pace.
Popular activites in and around Camden include hiking, biking, sailing, and swimming. You can also explore nearby Camden Hills State Park where you'll find plenty of hiking trails and walking paths.
5. Kennebunkport
Kennebunkport is a seaside town located about 35 minutes south of Portland. The city is known as the place where past presidents have second homes, including the Bush family.
Visitors to Kennebunkport will want to spend an afternoon at Dock Square in downtown. This is where you'll find the city's best restaurants, local shops, and stores. Don't miss stopping into Rococo Ice Cream if visitng on a hot day.
Other activities in Kennebunkport include sailing, hiking, nature walks, biking, and just relaxing. Kennebunkport is considered by many to be a quiet place to get away.
I hope you've enjoyed this guide to 5 places to see on a Maine road trip and that I've inspired you to plan a visit of your own. If you liked this article please consider giving me a follow for more local travel guides such as this one. As always, thanks for reading.