If you're looking for a sunny, beachy summer vacation idea this year, look no further than a Florida road trip.
Florida is jam packed with white sandy beaches and beautiful weather. During the warm summer months you'll have no shortage of pretty places to cool off or simply enjoy the sunshine.
For a Florida road trip I recommend starting in the southern part of the state and driving north, but you can do this trip in reverse if you prefer.
Just be sure to book your rental car very early this year due to high demand.
1. Florida Keys
The Florida Keys are located at the southern tip of Florida about 90 minutes south of Miami.
The Keys are known for their laid back vibe, beautiful beaches and blue waters. Popular activities in the Keys include swimming, sunbathing, diving, boating, and sipping on fruity cocktails.
When the sun goes down, head to the many lively restaurants and bars near Duval Street in Key West.
2. Miami
If you've never been to Miami before, get ready to have a good time with a lot of very good looking people.
I recommend staying in Miami Beach or South Beach for a few days. This is where you'll find all the best beaches, the Art Deco District, and some incredible restaurants and bars.
During your visit you'll also want to visit Little Havana to try authentic Cuban cuisine, and Wynwood Walls to see local street art.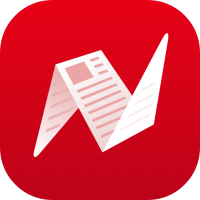 3. Kennedy Space Center
If you're at all interested in space travel, or happen to have kids with you, consider stopping at Kennedy Space Center after leaving Miami.
The Kennedy Space Center is located about 3 hours and 15 minutes north of Miami.
There is so much to see at the Space Center you could easily spend an entire day there. Current exhibits include the US Astronaut Hall of Fame, Mission Control: The Unsung Heroes of Apollo, the Rocket Garden, Path to the Moon, Saturn V Rocket, and much, much more.
If you time your visit right, you may even get to see a launch. Check the Kennedy Space Center homepage for the date and time of the next launch.
Be sure to purchase tickets in advance of your visit on the Kennedy Space Center website.
4. Orlando
Fans of Disney will know Orlando best as the place to find Walt Disney World and Epcot Center. Whether you're a Disney fan or not, I recommend visiting the parks at least once if you can.
If you're not a Disney fan, you may prefer to visit Universal Studios or SeaWorld, which are also located in Orlando.
5. St. Petersburg
St. Petersburg is a lively beach city with an artsy vibe. The city is located on the eastern side of the state about 25 minutes from Tampa.
St. Petersburg is home to some of the best stretches of beach in the country, so you'll definitely want to make room for a beach day or two during your visit.
The city is also home to several impressive museums including the Dali Museum, the Museum of Fine Arts, the St. Petersburg Museum of History, and the Morean Arts Center.
In the evenings head into downtown to eat at the city's best restaurants, Brick and Mortar and Wild Child are both popular options.
I hope you've enjoyed this guide to 5 places to see on a Florida road trip and that I've inpired you to plan a visit of your own. If you liked this article please consider giving me a follow for more local travel guides such as this one. As always, thanks for reading.