If you've been to New York before, chances are you've only been to New York City. While New York City is a truly amazing place, and one I think everyone should visit at least once in their lifetime, there are so many more places to see in New York state.
Since New York City so often overshadows the rest of the state, I think visitors on a New York state road trip will be surprised at all the other things to see and do in New York.
If you're looking for something a little different from your summer road trip this year, consider heading to New York. I think you'll be pleasantly surprised by what you find.
1. New York City
I'm including New York City here for those who have never visited before. If you're going to be in New York, you might as well include a stop in NYC.
For first time visitors to NYC I recommend doing some of the city's famous touristy stuff like spending an afternoon in Central Park, visiting the World Trade Center Memorial, having a slice of New York style pizza, visiting the Statue of Liberty, and walking though Times Square.
If you have extra time and you are willing to plan ahead, get tickets to a Broadway show as well. Broadway shows are such a unique and fun experience and a perfect way to spend an evening in New York City.
New York is also the perfect place for other live events like concerts, comedy shows, etc. (Yes, these are restricted now, this article assumes this is not forever.)
If visiting in late 2021 and beyond, check to see if there are any live events or concerts you'd like to get tickets to. There is always something happening in New York City, so you're sure to find something you'd like to see.
Don't forget to visit the city's restaurants and bars. It's tough to beat the nightlife scene here and the city is home to some of the best restaurants in the world. Why not try a few of them.
2. Thousand Islands
The Thousand Islands are located in the Saint Lawrence River along the Canadian border about 5 and a half hours north of New York City.
The Thousand Islands area consists of about 1,800 small islands that are best seen by boat. Visitors can join a guided boat tour around the islands, mansions, lighthouses and castles.
Those of you that prefer your adventures to be on land can make your way to Wellesley Island State Park. Visitors to Wellesley Island State Park can enjoy camping, hiking, biking, and swimming.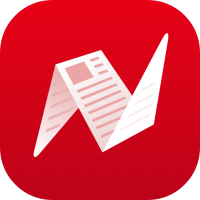 3. Niagara Falls
Niagara Falls is located about 6 hours and 30 minutes northwest of New York City.
Niagara Falls is a series of three waterfalls flowing from the Niagara River and includes Horseshoe Falls, American Falls, and Bridal Veil Falls. The Niagara Falls are sitatued along the Canadian border with some sections in Canada and some in the USA. The falls are about 160 feet high and have the highest flow rate of any waterfall in North America.
Visitors to Niagara Falls can enjoy viewing the falls from various viewing platforms around the river. There are also places to get drinks and snacks.
The falls are also a popular place for weddings, wedding proposals, and photo shoots of all kinds. You're sure to see some interesting things here if you stick around long enough.
4. Adirondack Park
Adirondack Park is located about 4 hours north of New York City and is known as an excellent place for viewing fall foliage during the autumn months.
Popular activities in the park include hiking, biking, camping, nature walks, canoeing and rafting. During the winter months visitors can enjoy skiing, snowshoeing, and bobsledding.
Be sure not to miss Tupper Lake, Saranac Lake and Lake Placid during your visit.
I hope you've enjoyed this guide to 4 places to see on a New York road trip and that I've inspired you to plan a trip of your own. If you liked this article please consider giving me a follow for more local travel guides such as this one. As always, thanks for reading.