If you're looking for something fun to do outdoors next weekend consider visiting one of LA's best city parks.
Unless you have kids, or happen to live near any of the city's parks, chances are you haven't been to any of the parks listed below in quite a long time. So why not dust off those old sneakers and head outdoors next weekend to see more of your home town.
Plus, spending time outdoors is good for you and gives you the perfect opportunity to get in a little exerciste while you're out exploring. A little fresh air will be good for your too, especially after spending the past 14 months mostly indoors.
So wake up early, pack yourself a picnic lunch, and head out to your favorite local LA park.
1. Griffith Park
Griffith Park is located in the Los Feliz neighborhood of Los Angeles and is best known for being the home of the park's famous Griffith Observatory. While the observatory is currently closed, the remainder of the park is open and waiting to be explored.
If you've never been to Griffith Park before, you might be surprised at how much there is to do.
In addition to all the hiking trails and children's play areas, the park also has a merry go round, tennis courts, gold course, the Greek Theater, the LA Zoo, Bronson Caves, and even an Equestrian Center and area with pony rides for children.
Popular activities at the park include hiking, nature walks, biking, running, tennis, horseback riding, golf, and swimming.
There are also dozens of large grassy fields and picnic areas to relax or have a picnic lunch. You'll definitely want to arrive early if you'd like to get a good spot during the very busy weekend days.
Griffith Park is open daily from 5:00 a.m. to 10:30 p.m.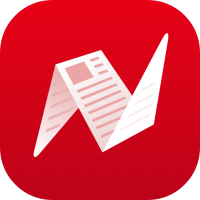 2. Exposition Park
Exposition Park is a large urban park with outdoor spaces, museums, entertainment centers, and sports venues located west of downtown LA and just south of the USC campus.
If you live in LA and have yet to visit Exposition Park, I recommend making this your top priority for new places to see.
Some of the biggest attractions at Exposition Park are the California Science Center, the California African American Museum, the Natural History Museum of Los Angeles County, the Los Angeles Memorial Coliseum, Banc of California Stadium, the Expo Center, and the Lucas Museum of Narrative Art.
Exposition Park hours vary depending on the attraction you wish to visit. See each venue's website for hours of operation.
3. Echo Park Lake
Echo Park Lake is located in the Echo Park neighborhood of LA and is home to a large public lake with walking trails.
The main attraction at Echo Park Lake is the walking trail that winds around the lake. The trail can be used for running or walking and is approximately one mile in lenght. If walking the trail around Echo Park Lake during the summertime, be on the lookout for the pretty lotus flowers that bloom in the summer months.
There are also paddleboats for rent to take out on the lake, including a few swan boats. The paddleboats can be rented at the dock starting at $11 an hour for adults.
Echo Park Lake is open from 5:00 a.m. to 10:30 p.m.
I hope you've enjoyed this guide to 3 Los Angeles parks to visit next weekend and that I've inspired you to get outside and see more of your home city. If you liked this article please consider giving me a follow for more local travel guides such as this one. As always, thanks for reading.