Photo by Toan Chu / Unsplash
If you're looking for one of the most beautiful states in the USA to plan a summer road trip around, look no further than Wyoming.
Wyoming is home to multiple national parks and some of the most impressive landscapes in the entire United States.
You'll want to set aside about five to seven days for your Wyoming road trip and might want to consider basing yourself in Jackson or Jackson Hole, at least for a few days. This will place you close to most of the stops in this itinerary in the western part of the state.
If you're ready for a new adventure, gas up the car, grab your America the Beautiful National Park Pass, and let's hit the road.
1. Yellowstone National Park
Yellowstone National Park is one of my favorite national parks in the country. It's got natural beauty around every turn and is packed with unique wildlife that you're sure to see no matter what season you visit.
To see the most of Yellowstone during your visit you'll want to follow along on the park map you received at the Ranger Station. The park's main road is shaped like a figure eight and you can circle around the top section, then the bottom section to see the majority of the park.
Some of my own favorite stops on my Yellowstone road trip were the Lamar Valley to the bison, Mammoth Hot Springs, Grand Canyon of the Yellowstone, Yellowstone Lake, and Old Faithful.
Yellowstone National Park is located about an hour or so north of Jackson Hole.
2. Jackson Hole
While Jackson Hole is best known as a ski destination during the winter months, the town is fun to visit year round.
Besides sampling Jackson Hole's local restaurants and bars, visitors can enjoy hiking, biking, nature walks, rafting, and more in the many natural areas surrounding town. Of course, if visiting during the winter you can also enjoy skiing, snowboarding, snowshoeing, and cross country skiing.
If you're looking for recommendations for a good lunch or dinner spot, check out Hand Fire Pizza. They serve wood fired pizza, cocktails and beer.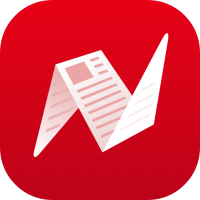 3. Grand Teton National Park
Grand Teton National Park is located about 15 minutes north of Jackson Hole and is home to an incredibly beautiful section of the Rocky Mountains called the Grand Tetons.
Visitors to Grand Teton National Park should be sure not to miss a drive up to Signal Mountain, the Jenny Lake Scenic Drive, Inspiration Point, Taggart Lake, and the Snake River Overlook.
With so many things to see in Grand Teton, you'll also find you have plenty of things to do. Popular activities in the park including hiking, biking, nature walks, kayaking, canoeing, and rafting. During the winter months you can also try snowshoeing and cross country skiing.
You'll also come across plenty of wildlife in the park, so be sure to drive slow and keep a look out for animals near the roadway.
4. Devil's Tower National Monument
Devil's Tower National Monument is the furthest away from the other destinations on this itinerary but makes a good stop if you were heades east anyway. Devil's Tower is located about 7 hours and 20 minutes east of Jackson Hole.
Devil's Tower is a butte of igneous rock located near the Black Hills. Visitors to Devil's Tower can enjoy hiking, biking, camping, and rock climbing.
I hope you've enjoyed this guide to 4 places to see on a Wyoming road trip and that I've inspired you to plan a road trip of your own. If you liked this article please consider giving me a follow for more local travel guides from around the USA. As always, thanks for reading.