Photo by Julia Karnavusha / Unsplash
If you're looking for a unique road trip destination this year consider New Mexico. The state is home to numerous historic and artsy cities perfect for exploring over a day or two.
New Mexico is also home to several popular parks, including White Sands National Park, which is one of those places you really need to see to believe.
If considering a New Mexico road trip I would set aside five to seven days so you can see as much as possible.
Also, be sure to check websites for local business in advance of your trip for the most current operating hours.
1. White Sands National Park
White Sands National Park is located about 3 hours and 30 minutes south of Albuquerque near the town of Las Cruces.
This beautiful park contains 73,000 acres of white sand gypsum which gives the park it's unique white desert landscape.
Visitors to White Sands National Park can enjoy hiking, nature walks, biking, and even sand sledding down the dunes. Plastic saucer-style sleds are best and can be purchased at the park's gift shop. You can also bring your own if you plan ahead.
2. Taos
One of the most popular attractions in Taos is the Taos Pueblo, an ancient Pueblo home to a Native American tribe of Puebloan people. It is believed to be one of the oldest continuously inhabited communities in the US.
While the Taos Pueblo is currently closed, you may check their website for their future opening date.
In addition to the Taos Pueblo, Taos is also home to many museums and art galleries due to its rather impressive art scene. If you'd like to visit the galleries or do some shopping, head to the Taos Plaza in the Historic District.
If you're looking for some outdoor adventures, you can go hiking at nearby Mount Wheeler, or go for a dip at the nearby Black Rock Hot Springs.
3. Truth or Consequences
Truth or Consequences is located about 2 hours south of Albuquerque and is best known for its many nearby hot spings. You'll find doznes of spas and hot springs all around the area.
Truth or Consequences is also known for its neaby ghost towns. You'll find Winston, Chloride, and Hillsboro all within a short drive from town.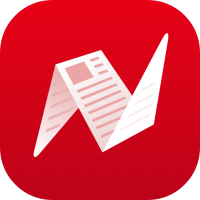 4. Santa Fe
Santa Fe is an artsy and historic town with a rich culture. The town of Santa Fe is beautiful and filled with 16th century buildings that show off the town's Spanish heritage.
First time visitors to Santa Fe will want to visit the galleries along Canyon Road, the Georgia O'Keefe Museum, the Museum of International Folk Art, and the Railyard Arts District.
If you've interested in seeing a unique live performance, be sure to visit the Santa Fe Opera, which hosts a variety of live events throughout the year.
Live events are currently on pause at the Santa Fe Opera but will hopefully be resumed soon. Check their website for the most up to date information.
Those looking for a truly unique experience in Santa Fe should head to Meow Wolf, a local art collective and museum.
5. Albuquerque
The heart of Albuquerque is found in the city's Old Town neighborhood. This is where you'll find cobblestone streets lined with Spanish architecure style buildings.
The Old Town neighborhood is home to dozens of art galleries, local boutiques, and restaurants. It's the perfect place to spend an afternoon and enjoy lunch.
Albuquerque is also home to the longest tramway in the world, the Sandia Peak Tramway. Visitors can ride the tramway to the top of Sandia Peak where they can look out over the city from the observation deck. As you might imagine, it's a beautiful place to catch the sunset.
If you happen to be in town in October, you definitely don't want to miss the annual Albuquerque Balloon Fiesta that runs from October 2nd to October 10th. Purchase tickets in advance on the event's webpage.
I hope you enjoyed this article on 5 places to see on a New Mexico road trip and that I've inpired you to plan a trip of your own. If you liked this article please consider giving me a follow for more local travel guides such as this one. As always, thanks for reading.