If you're looking for a few fun stops for an upcoming Minnesota road trip look no further.
Whether you've been to Minnesota before or happen to be planning your first visit, these 5 stops will make an excellent addition to your Minnesota road trip itinerary.
All the destinations listed below are within driving distance to Minneapolis. Minnesota is a big state so I wanted to include destinations one could reasonably visit if they had just a few days for their trip.
If you have more time, definitely expand your travel area. There's so much more to see in Minnesota than what's included here, so take advantage of whatever time you've got.
1. Minnehaha Regional Park
Minnehaha Regional Park is located near the Minneapolis airport along the Mississippi River. The park is known for being the home of the beautiful Minnehaha Falls, a 53 foot tall waterfall.
The park is a very popular destination for Minneapolis locals and features walking paths, fountains, children's play areas, volleyball courts, picnic areas, a golf course, wading pool, and a garden.
The park is a fun place to spend a morning or afternoon if you want to enjoy some outdoors time. Plan to arrive early in the morning if you'd prefer to avoid the crowds as the park gets very busy during the day.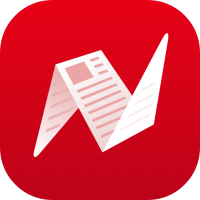 2. Minneapolis
I was actually born in Minneapolis so have always been drawn to this city even though I've never gotten to spend much time there.
I think Minneapolis is the perfect start and end to a Minnesota road trip since there's just so much to do, not to mention the state's biggest airport is there making it convenient to get to.
As a first time visitor to Minneapolis I would check out the city's restaurants, museums, and local outdoor spaces. Definitely don't miss the Minneapolis Sculpture Garden which has 40 permanent sculptures on display.
Of course, if you're a music fan you must visit Paisley Park, Prince's former home and studio. You'll need advance tickets for this one, but it's worth it.
3. Lake Minnetonka
Lake Minnetonka is located about 30 minutes west of downtown Minneapolis and is one of the wealthiest areas of Minnesota.
Visitors to Lake Minnetonka can enjoy boating, fishing, sailing, hiking, nature walks, and biking.
Since you're traveling by car, you definitely want to check out some of the residential neighborhoods around the lake. The mansions here are crazy huge. If that's not your thing you can skip it, but it's interesting to see if you have the extra time.
The town of Wayzata on the northeast side of the lake is perfect for grabbing lunch or dinner on your way to or from the lake. You'll find many healthy and upscale restaurants around town.
You can also pick up a picnic lunch from one of the local stores here if you prefer to eat out by the lake.
4. Minneopa State Park
Minneopa State Park is located about 90 minutes southwest of Minneapolis in the southern part of the state.
Minneopa State Park is best known for Minneopa Falls, an approximately 40 foot waterfall that is the park's biggest attraction.
Besides Minneopa Falls, the park also has a large American Bison herd that is popular with park visitors. You can view the bison via Bison Drive Road.
Other activities in the park include hiking, biking, and nature walks.
5. Split Rock Lighthouse State Park
Split Rock Lighthouse State Park is located about 3 hours north of Minneapolis on the north shore of Lake Superior. The park's famous lighthouse is the main attraction and is one of the most photographed lighthouses in the nation.
Visitors to the park can enjoy hiking, biking, nature walks, and camping. During the warmer months you can also enjoy boating, fishing and kayaking.
I hope you've enjoyed this guide to the top 5 places to see on a Minnesota road trip and that I've inspired you to plan a visit of your own. If you liked this article please consider giving me a follow for more local travel guides such as this one. Thanks so much for reading.