Photo by John Hieb / Unsplash
If you're looking for fun summer plans, look no further than a Colorado road trip.
Colorado is the perfect summer destination due its relatively moderate temperatures. It's also filled with all kinds of natural beauty including mountains, rivers, forests, and even deserts.
Whether you've visited Colorado before or are planning your first visit, these 5 places to see on a Colorado road trip are perfect for getting started with your itinerary.
I hope you enjoy your trip to Colorado as much as I did.
1. Denver
Denver was so much more fun than I expected. The city has a really cool vibe and some really nice people.
I spent my time in Denver sampling all the city's best restaurants, exploring local parks, and discovering the city's very cool arts district.
I also attended a game at Coors Field, which I highly recommend if you're a baseball fan. It's a beautiful ballpark and really fun to visit.
I would plan on at least two full days in Denver if you have the time. Try to book your hotel near the center of town so you're close to the action.
2. Rocky Mountain National Park
Rocky Mountain National Park is just as beautiful as you'd imagine. I visited during the winter months so I got to experience the park under a light blanket of snow.
The park is perfect for exploring as part of a road trip. Once you enter the park and get your map from the Ranger Station, you can follow the map and main park road to all the main attractions.
I spent about 6 hours in the park during my visit and got to see quite a bit in that amount of time. I did not do much hiking but did linger at many of the overlooks and anytime I came across local wildlife.
I would plan for a full day in the park with time to get back into town in time for dinner.
3. Estes Park
Estes Park is located about an hour and 20 minutes north of Denver and sits just outside Rocky Mountain National Park.
Visitors to Estes Park will enjoy exploring the city's downtown and main street area along Elkhorn Avenue. This is where you'll find many of the best bars, restaurants, and local shops.
If visiting during the summer you can also check out the Estes Park Aerial Tramway which takes you to the top of Prospect Mountain.
Besides Rocky Mountain National Park, there are also many other local areas to explore outside the city for hiking and other outdoor activities.
Also, and maybe most important, be sure not to miss a visit to the haunted Stanley Hotel, best known as the setting for the horror film The Shining. The hotel offers guided ghost tours daily. Book these in advance if you'd like to join as they often sell out.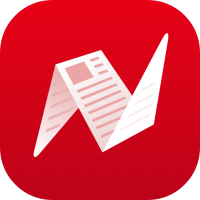 4. Garden of the Gods
Garden of the Gods park is located about an hour and 15 minutes south of Denver and was one of my favorite stops during my visit to Colorado.
The park features dozens of massive red sandstone formations like the ones pictured above. Visitors to the park can enjoy hiking, running, or walking along the parks many miles of paved and dirt trails.
Rock climbing is also popular in the park. If you're inexperienced, you can book lessons at the rock climbing schools nearby.
The park is also popular with photographers for obvious reasons.
5. Great Sand Dunes National Park
Great Sand Dunes National Park is located about four hours south of Denver and is home to some of the largest sand dunes you'll find anywhere in the world.
Hiking, nature walks, photography and stargazing are all popular activities in the park. You can also go sand sledding down the dunes if you bring a sled with you. Be sure to bring some goggles as well so you don't get sand in your eyes.
Great Sand Dunes National Park is open 24/7 so you can visit anytime.
I hope you enjoyed this guide to 5 places to see on a Colorado road trip and that I've inspired you to plan a visit of your own. If you liked this article please consider giving me a follow for more local travel guides such as this one. As always, thanks for reading.