With road trips becoming such a popular choice for travel this year, I figured I'd provide a few destination ideas for a Texas summer road trip.
If you've never been to Texas before, I think the five places listed below are a good place to start. Since you'll be driving from place to place, you also have the opportunity to find more fun stops along the way.
If you happen to live in Texas, or perhaps have done a Texas road trip yourself, let me know where else you recommend stopping. I'm always looking for new ideas, and the best ones usually come from locals.
Also, if planning a summer road trip in Texas do keep in mind it will be very hot this time of year. If high temperatures are not your idea of a good time. fall is a perfect time to visit.
1. Houston
I spent a very short time in Houston during a recent visit to Texas but immediately loved the city.
For first time visitors I recommend visiting the city's local parks, museums, restaurants and bars.I absolutely loved the Lei Low during my own visit. They serve authentic tiki style cocktails and they're delicious.
I'd also be sure to make time to visit the Space Center if you have time. At the Space Center you'll get to learn everything you ever want to know about manned space flight. Their exhibits are extremely cool, so I highly recommend visiting if you can.
2. Austin
Austin is such a fun and interesting city and if you've never been before, I think you're going to love it too.
Plan to spend at least two days in Austin so you can explore the various neighborhoods, visit the local musuems, state capitol, see the local street art, and try out as many of the city's food trucks as possible.
Austin has fantastic restaurants, really fun bars, and some very cool people. It's hard not to have a good time in Austin.
If you're visiting in late 2021, try to catch a concert if you can. Austin is well known for their live music scene so once things are back to normal, you should have plenty of concert options on any given night.
In the evenings, be sure not to miss seeing the bats emerge from the Congress Avenue bridge. It sounds like a weird thing to want to see, but it's actually pretty neat. Just trust me on this one.
3. Fredericksburg
Fredericksburg is a German style town located about an hour and 40 minutes west of Austin.
The town is popular as a day trip from Austin. Visitors to Fredericksburg can enjoy sampling the town's German style restaurants and German inspired local boutiques.
Wine tasting is also a popular option if you enjoy wine.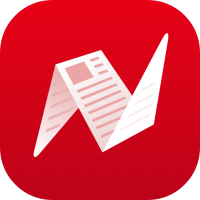 4. Dallas
Dallas is a lively cosmopolitan city with a lot to offer first time visitors. The city is home to a trendy arts district, plenty of outdoor recreational spaces, loads of great bars and restaurants, and dozens of world class museums.
I recommend starting your day in Dallas early at one of the city's many parks, then grabbing lunch at the Dallas Farmer's Market.
In the evenings, head out for dinner and drinks. If you haven't tried Texas style BBQ, this is definitely the place to do it. I've been told Dallas is home to some of the best barbecue restaurants in the state. Don't take my word for it though, you'll have to see for yourself.
5. San Antonio
San Antonio is a fun and unique town with significant colonial history. It's located about an hour and 45 minutes southwest of Austin.
San Antonio is perhaps best known as the home of the famous Alamo, the 18th century Spanish mission that was the site of the 1836 battle for the state's independence.
The Alamo is now a museum where you can learn about the history of the original mission, and also about the infamous battle.
In addition to visiting The Alamo, visitors will also want to check out the popular San Antonio River Walk. Along the River Walk you'll find restaurants, bars, shops, and other local attractions.
In the evening, be sure to check out Tower of the Americas, a 750 foot tall rotating observation deck with incredible views of the San Antonio area. It's the perfect place to be for sunset at the end of the day.
I hope you enjoyed this guide to 5 places to see on a Texas road trip and that I've inspired you to plan a trip of your own. If you liked this article please consider giving me a follow for more local travel guides such as this one. As always, thanks for reading.