Arizona is home to some pretty incredible places. If you've never been to the state before, it's definitely time to plan your first visit.
With road trip season upon us, you may wish to plan an Arizona road trip this year to see all the sights.
Yes, I know, summer in Arizona is hot! So for those of you unwilling to brave the heat, save this itinerary for fall, which is a perfect time for visiting the state.
The destinations included below are a few of my own favorite places from trips I"ve taken in recent years.
Please keep in mind there is so much more to see than what's listed here, but this list should give you a good start when planning your trip.
If you've already been to Arizona, I'd love to know what you'd recommend for first time visitors in the comments down below.
1. Grand Canyon
If we're talking about the best places to see in Arizona, we have to start with the obvious. The Grand Canyon is one of the most visited destinations in the country, and for good reason.
Grand Canyon National Park is one of the most unique and impressive of the US National Parks and I think everyone should visit at least once in their lifetime.
Visitors to Grand Canyon National Park can enjoy hiking, biking, nature walks, river rafting, photography, and more.
It's also one of the best destinations on the planet to watch the sunset. Seriously, it's incredible.
If you plan to stay overnight in or near Grand Canyon National Park, you'll want to make your reservations early, especially if visiting during the busy summer months.
For better hotel rates and small crowds, plan your visit for fall.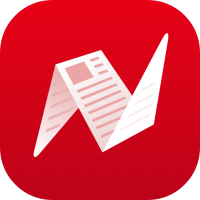 2. Horseshoe Bend
The popular Horseshoe Bend is located about 2 hours and 20 minutes northeast of the Grand Canyon and makes the perfect side trip on your way to other destinations in Arizona.
If you want to avoid the crowds here you'll need to arrive early in the morning just after sunrise. However, if you're not much of an early riser, it's still easy to get great photos even with the crowds. Just move around to find different angles.
There isn't much else to do at Horseshoe Bend that enjoy the view and take photos, so this should be a relatively quick stop. It is beautiful though and I think it's worth the drive. Actually, the drive there is pretty too, so you'll have lots to look at.
3. Scottsdale
I visit Scottsdale every year and always look forward to coming back. The city is the perfect destination for girlfriend getaways and mother daughter trips, which is the primary reason for most of my visits over the years.
I love hiking Camelback Mountain, enjoying the beautiful scenery of the desert landscape, dining at all the great restaurants in Old Town Scottsdale, and of course spending a day lounging poolside with a fruity cocktail in my hand.
I think Scottsdale is best visited in late spring or very early summer. This way you get temperatures hot enough to really enjoy a day at the pool, but not so hot you don't want to be outside.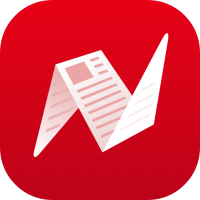 4. Sedona
Sedona is my favorite city in Arizona and you really can't beat the views here. No matter where you are in the city, you'll be surrounded by Sedona's iconic red rock formations.
I honestly think the best time to visit Sedona is during the spring or fall, this is when you'll have the best weather for spending time outdoors.
Some of my favorite things to do in Sedona are to hike near Cathedral Rock and Bell Rock, go wine tasting in the nearby Verde Valley, stop by Chapel of the Holy Cross, and walk around Slide Rock State Park.
If visiting during the hotter summer months, just plan to get up early and you can beat most of the midday heat.
5. Jerome
Did you know that the largest ghost town in America is located in Arizona? That's right, Jerome, a small hillside town located a short drive from Sedona, has been designated the largest ghost town in the country.
Jerome was a mining town in the 1920s and 30s, but after the mine closed in the 1950s, all the jobs went along with it.
Over the years Jerome has attracted many artists and musicians and is know a quirky and fun tourist town.
Visitors to Jerome can enjoy walking around town and visiting all the local shops, restaurants, and bars. There's also a section with old cars and buildings from back in the city's old mining days.
You'll also want to pay a visit to the haunted Jerome Grand Hotel which has been featured on the Travel Channel's Ghost Adventures. If you're looking for a place to stay the night, this is it. Be sure to inquire about the ghost tour during your stay.
I hope you've enjoyed this guide to the best things to see in Arizona and that I've helped inspire you to plan a visit. If you liked this article please consider giving me a follow for more local travel guides such as this one. As always, thanks for reading.