With summer road trips being a hot topic this year, I thought I'd share some of the best places to see in Washington state that would be perfect for visiting on a Washington state road trip.
To be clear, there is a lot more to see in Washington than what I've included here, but these 5 places are a few of my favorite choices and make a good starting point in planning your trip.
I hope you enjoy your visit to Washington and that you have an incredible time exploring the Pacific Northwest. If you have other suggestions for places to visit in Washington let me know in the comments below.
1. Olympic National Park
Olympic National Park is located about two hours and forty minutes west of Seattle.
The park stretches all the way out to the Pacific Coast and is home to a variety of ecosystems including rainforest, old growth forest, and mountain.
Olympic National Park is the perfect destination for hiking, mountain biking, boating, camping, fishing, and stargazing.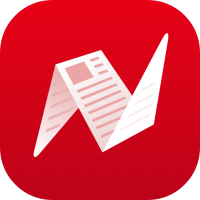 2. Mount Rainier National Park
Mount Rainier National Park is located about 2 hours and 30 minutes south of Seattle.
Mount Rainier National Park is where you'll find Mount Ranier, a massive 14,410 foot tall volcano.
While Mount Rainier has not had recorded activity since the mid 1800's, it is considered one of the most dangerous volcanoes in the world. This is based on its liklihood of a future eruption and the possible loss of life and property its eruption may cause.
Climbing Mount Rainier is possible but technical mountain climbing skills and equipment are required.
Those that prefer a more relaxed visit to Mount Rainier National Park can enjoy hiking, biking, and camping.
3. Seattle
Seattle is the perfect start and end point for a visit to Washington state. The city has plenty to keep you entertained no matter your interests.
Some of the most popular things to do in Seattle are to visit the Space Needle, Pike Place Market, Discovery Park, and the Pop Culture Musuem.
Seattle is also a hot spot for live music (hopefully this is returning soon). If you're visiting in late 2021 and beyond, plan to get tickets for a local show while you're in town. There are dozens of great venues across the city hosting both local and major artists.
You also don't want to miss Seattle's restaurant scene. The city is home to some pretty incredible restaurants, so come hungry.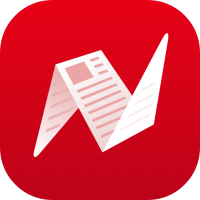 4. Leavenworth
You will find Leavenworth, Washington about 2 hours and 15 minutes east of Seattle in the Cascade Mountains.
Leavenworth is a Bavarian inspired village where you'll find German shops, restaurants, and bars. The town is a popular weekend getaway destination for Seattle residents due to its close proximity and also its abundance of nearby outdoor adventure opportunities like hiking, skiing, and kayaking.
Leavenworth can be a popular destination just about any time of year, but fall and winter are busy. During the fall months you can enjoy viewing fall foliage or attend the city's annual Oktoberfest celebration. During the winter the town hosts a festive Christmas lighting ceremony.
5. Diablo Lake
Diablo Lake is a reservoir in the North Cascades Mountains located two and a half hours north of Seattle near North Cascades National Park.
Visitors to Diablo Lake can view the lake from the Diablo Lake Vista Point located off North Cascades Highway, or hike out to the lake for a closer look and maybe go for a swim.
You'll find hiking trails and campgrounds at various locations all around the lake.
I hope you've enjoyed reading about the top 5 places to see in Washington and that I've helped inspire you to visit. If you enjoyed this article please consider giving me a follow for more USA travel guides such as this one. As always, thanks for reading.