There is so much fun to be had in Lawrence Kansas you're just about guaranteed to have a great time.
Some of my favorite things to do in Lawrence are to visit the city's many restaurants, breweries, and local shops.
You'll also find plenty of opportunity for outdoor activities if you prefer to spend time outside.
After my own recent visit to Lawrence, I'm excited to share my trip with you and hope I can inspire you to plan a visit of your own.
University of Kansas
Start your day in Lawrence early with a walk around the KU campus. The campus is huge and its absolutely beautiful, so it makes the perfect place for an early morning walk or run to start your day.
I started my morning walk at the Dole Institute of Politics pictured above. It's peaceful here in the early morning hours. There's even a small pond out front to enjoy before heading out on your walk.
After the Dole Institute I recommend walking towards the Lied Center, the KU Visitor Center, DeBruce Center, Allen Fieldhouse and the Booth Family Hall of Athletics.
If The Booth Family Hall of Athletics is open at the time of your visit, you'll want to head inside. This is a museum dedicated to the history of KU athletics and it's quite impressive.
Visit the city's museums
After your walk around the KU campus, make your way over to the Watkins Museum of History.
They currently have a fantastic exhibit on the 15th Amendment which tells the story of voting rights in the USA.
The Watkins Museum is currently open Tuesday through Saturday from 10:00 a.m. to 4:00 p.m. Admission is free.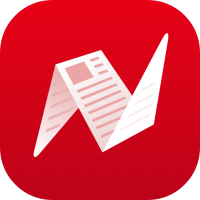 Mud and Lotus
After you've finished exploring the town, head to your pre-booked appointment at Mud and Lotus for some time in the sauna and a soak in their mineral bath.
Mud and Lotus has a variety of wellness services and packages available including the No Mud, No Lotus package. This included a 30 minute head, neck and shoulder massage along with a mud mask. Afterwards you get to enjoy 60 minutes in their outdoor mineral bath and sauna.
I found this to be a really unique experience and a fun and relaxing way to add some wellness and self care into your visit to Lawrence.
Mud and Lotus is located just one block from Massachusetts Street in the heart of Lawrence. Check their website for packages, pricing and availability.
Massachusetts Street
In the evenings, head out for dinner on Massachusetts Street, or Mass Street as the locals call it.
Mass Street is the center of town and it's where you'll find the city's best bars, restaurants, and breweries.
One of my favorite dinners in Lawrence was at a place called 715. It's basically an upscale Italian bistro with a super cute back patio.
They serve excellent hand made pastas and some very delicious cocktails. If you're looking for a good date spot in Lawrence, this is the place.
In addition to 715, you can also stop into the handful of local breweries located in the neighborhood. You'll find many are within walking distance to one another near Massachusetts Street.
Here are a few suggestions to get you started:
Black Stag Brewery and Pub
Free State Brewing Company
Fields and Ivy Brewery (located a short drive from Mass Street)
Another great spot for cocktails on the weekend is the Eldridge Hotel located next door to 715. They have a lively bar and fantastic selection of cocktails.
I hope you've found this guide to 24 hours in Lawrence helpful in planning a visit of your own. If you enjoyed this guide please consider giving me a follow for more travel guides such as this one. As always, thanks for reading.