Photo by David Mark / Pixabay
After a week long visit to the city, I can honestly say that I think Madison is incredibly underrated as a travel destination.
Madison has top rated restaurants and bars, world class museums, the lively atmoshphere of a college town, and just so happens to be surrounded by 5 beautiful lakes.
The city is a perfect destination for just about anyone. Whether you're a city person like me, or an outdoor adventure kind of person, Madison has what you're looking for.
This guide to 24 hours in Madison is perfect for first time visitors looking to find the best things to do in Madison. If you've been to Madison before or happen to live there, let us know what else you recommend for first time visitors in the comments down below.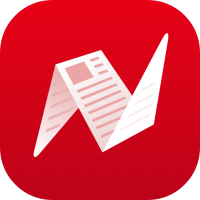 Explore Madison's five lakes
Start your day in Madison early with a hike or bike ride around one of the city's 5 lakes. Lake Monona is pictured here, but you can also visit Lake Mendota, Lake Wingra, Lake Waubesa or Lake Kegonsa.
There are hiking and biking trails spead out all over the city, many of which are around or near the lakes.
One of the most popular bike trails is the Monona Lake Loop which is a 12 mile trail around Lake Monona. This is a flat, paved trail suitable for any fitness or skill level.
If you visit the trail at sunrise you'll beat the crowds and have many sections of the trail to yourself. If you prefer evenings, plan to head out for sunset for some incredible views of the city.
Tour the Wisconsin State Capitol
Madison's biggest attraction is the Wisconsin State Capitol building located in downtown in Capitol Square.
The building is absolutely beautiful and as you can probably see, was inspired the the US Capitol Buidling in Washington DC.
Visitors to Madison can join one of several daily tours of the inside of the capitol building. During the tours you will learn about the buidling's construction, design, and notable events that took place there.
Be sure to make time either before or after your tour to take a walk around the outside. It's a beautiful building and makes a perfect backdrop for photos.
The guided tours run Monday through Saturday at 9:00 a.m., 10:00 a.m. 11:00 a.m., 1:00 p.m., 2:00 p.m. and 3:00 p.m. On Sunday only the afternoon tours are available. Each tour will last approximately 45 minutes to one hour.
The capitol tours are free and advanced reservations are not required. Meet at the information desk inside the building a few minutes prior to your tour's scheduled start time.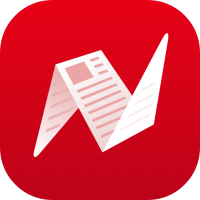 Olbrich Botanical Gardens
The Olbrich Botanical Gardens sit on 16 acres of land and feature plants, flowers, and trees native to the midwest. Visitors can explore the gardens via both paved and dirt trails around the property. There are even a few bridges to cross over a small creek that runs through the gardens.
During your visit be sure not to miss the Thai Pavilion and Garden, it's the only Thai Pavillion in the continental USA. Around the pavillion you can also view the Rose Garden, Perennial Garden, Sunken Garden and Herb Garden.
Also on site is the Bolz Conservatory which features a 50-foot-high glass pyramid with tropical plants, orchids, free-flying birds, butterflies and a small waterfall.
The Olbirch Botanical Gardens offer free admission to the outdoor gardens. Access the Bolz Conservatory is $6. The gardens and conservatory open daily at 10:00 a.m. Advanced reservations are not required.
Visit the National Mustard Museum
The National Mustard Musuem is located about 15 minutes from downtown Madison.
Visitors to the Mustard Museum will learn about the history of mustard and have the opportunity to view the world's largest collection of mustard and mustard memorabillia. The museum currently has over 6,000 different kinds of mustard from all around the world.
The musuem also offers mustard tastings where you can sample different varieties of mustards and learn about how mustards are made.
The main floor of the Mustard Musuem is a mustard shop where you can purchase mustard to take home with you.The shop is stocked with all different kinds of mustards, from sweet to spicy. Ask the staff for their favorites if you're not sure what to get.
The National Mustard Museum is open Monday through Thursday from 10:00 a.m. to 4:00 p.m and Friday and Saturday from 11:00 a.m. to 4:00 p.m. The museum is closed on Sunday. Admission if free.
I hope you've found this guide to 24 hours in Madison helpful in planning a visit of your own. If you enjoyed this article please consider giving me a follow for more USA travel guides such as this one. As always, thanks for reading.