Boston is a lively and fun city on the east coast of the United States. The city is best known for its many historical sites signficant to the American Revolution.
Those interested in the history of the United States will find Boston to be a fascinating place. Those not so interested in US history will still find many things to love about this city.
If you've never been before, this guide to 24 hours in Boston will help you plan your first visit. If traveling in 2021, be sure to make reservations for hotels and restaurants in advance and I hope you have an incredible time exploring Boston.
The Freedom Trail
Boston is a big city with a lot to see so you'll want to get an early start here. I recommend getting up early and starting with Boston's biggest attraction, The Freedom Trail.
The Freedom Trail is a 2.5 mile red brick path around Boston that takes visitors to a series of 16 historical sites. These historical sites include churches, museums, homes, and even a ship.
Each of the historical sites along The Freedom Trail played a significant role in the American Recolution.
Visitors wishing to experience The Freedom Trail can enjoy a self-guided tour or pay a local guide to show you around and share stories and important facts about the various historical locations.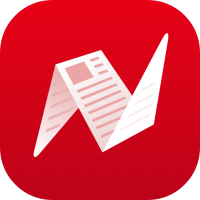 Get lunch in Little Italy
At the end of The Freedom Trail you will end up in an area of Boston known as the North End, which is also the city's Little Italy neighborhood.
If you time your day correctly you can arrive here just in time for lunch. Due to the large population of Italian immigrants in Boston, you'll have no trouble finding delicious and authentic Italian cuisine in the city, especially in Little Italy.
A few of the most popular neighborhood restaurants are Maggiano's Little Italy, Giacomo's Boston North End, and La Famiglia Giorgio's Restaurant. Honestly though, if you're not sure where to eat, ask a local. Locals always know where to get the best food.
After lunch be sure to stop at either Mike's Pastry or Parziale's Bakery for a fresh cannoli before you leave. If you don't have room, you can always take one for the road to enjoy later.
Explore Boston Common
Before you leave the neighborhood you'll want to spend a bit more time in Boston Common park if you haven't already done so as part of The Freedom Trail.
Boston Common was the first public park in the United States and was founded all the way back in 1634. Today the park is at the heart of the city and serves as a popular gathering place for both small and large events.
Visitors to Boston Common will find many large grassy areas, a pond, a seasonal carousel, public seating areas, monuments, fountains, and even a cemetery.
The city also holds special events here on Memorial Day, Christmas, Independence Day and other major holidays.
In the fall months Boston Common can also be a great place to see fall foliage.
JFK Presidential Library
After you've finished enjoying a walk around Boston Common, catch a ride over to the JFK Presidential Library located south of downtown Boston.
As you'd expect, visitors to the JFK Presidential Library will have the opportunity to learn all about the life and presidency of the country's 35th president John F. Kennedy.
Through a series of permanent and rotating exhibits you'll learn about his childhood and early life, the 1960 presidential election, his inauguration ceremony, his role in creating the Peace Corps, and about his wife First Lady Jacqueline Kennedy.
A quick note on visiting the JFK Presidential Library in 2021. As of the writing of the article the library is currently closed but is hoping to reopen this summer. Be sure to check their website prior to your visit for the most current information.
I hope you've found this guide to 24 hours in Boston helpful in planning a visit of your own. If you enjoyed this article please consider giving me a follow for more travel guides such as this one. As always, thanks for reading.