Lake Geneva is a beautiful lakeside town in southern Wisconsin. The town is home to a large lake of the same name, which is surrounded my many large mansions and a walking path that circles the entire lake.
The town is a popular getaway destination for both Milwaukee and Chicago residents, but also others in nearby midwestern towns as well.
If you've never been to this area of Wisconsin before, this guide to 24 hours in Lake Geneva will help you plan your first visit. I hope you enjoy Lake Geneva as much as I did.
Wake up early for brunch
Start your day early with a fresh brunch from one of Lake Geneva's great breakfast spots. You'll find a handful of good options at the local resorts and bed and breakfasts along with some great options in town.
I personally recommend either Egg Harbor or The Grandview Restaurant. Egg Harbor is located in town on Main Street while The Grandview Restaurant is located inside the Geneva Inn on the east side of the lake.
If you're visiting in 2021 you'll want to make dining reservations in advance. During my recent visit I noticed many restaurants are booking up several days ahead of time.
For most restaurants reservations can be made online by visitng their website.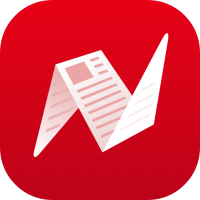 Take a walk around the lake
After you've had breakfast and maybe a bloody mary or two, head out for a walk around the lake on the Lake Geneva Shore Path. The path that runs around Lake Geneva actually circles the entire lake running through both public and private property.
The Lake Geneva Shore Path is 26 miles long and would take the average person anywhere from 8 to 10 hours to complete an entire trip around the lake.
While you may not wish to endure the entire 26 miles, I recommend heading out for about an hour or so in any direction.
Along the way you can enjoy views of the lake and the many large homes and mansions that surround the water.
Be sure to stick to daytime hours during your visit and stay on the trail as you make your way through private property.
Definitelly bring your camera on this walk if you have one as you'll definitely want to take some pictures.
Stop in town for some fudge
After you've finished your walk on the Lake Geneva Shore Path, make your way back into town to visit the local shops, boutiques and candy stores.
You'll find all kinds of things for sale in town including women's clothing, souvenirs, local art, and my personal favorite, chocolate fudge.
There are several candy and fudge shops around Lake Geneva but I personally visited Kilwins. They are located right on Main Street. I bought the chocolate peanut butter and can definitely recommend it.
Go swimming
If you happen to be visiting Lake Geneva during the warmer summer months from June and September, you can go swimming at one of the public beaches surrounding the lake.
There are a handful of public beaches, the one pictured here is right next to downtown Lake Geneva.
The water is safe for swimming in but will definitely be on the colder side. However, if you're visiting on a hot day it might feel nice to jump in for a bit.
I hope this guide to 24 hours in Lake Geneva has inspired you to plan a visit of your own. If you enjoyed this article please consider giving me a follow for more travel guides like this one. As always, thanks for reading.