Photo by Bruce Warrington / Unsplash
Oceanside is a beautiful coastal city in north county San Diego. It's home to warm sandy beaches, an iconic pier, a strong surf culture, and plenty of great places to eat.
No matter what time of year you plan to visit you'll find plenty of fun activities to keep you entertained during your trip.
If you've never been to this area of California before, this guide to 24 hours in Oceanside will help you plan your first visit. I hope you love the city as much as I did.
Spend the day at Oceanside Beach
Oceanside Beach is one of the best beaches in San Diego County. It's also a huge beach that can accomodate a lot of people on busy summer days, or allow people to spread out a bit on slower days.
In Oceanside, the beach is the city's biggest attraction and for very good reason. There is plenty to do here whether you're a local or visiting from out of town.
Popular activities at Oceanside Beach include sunbathing, swimming, surfing, paddle boarding, beach volleyball, and body boarding. If you need equipment for any of these actvities you'll find plenty of shops offering equipment rentals just above the beach.
During the busy summer months you'll want to arrive early to secure a good spot in the sand.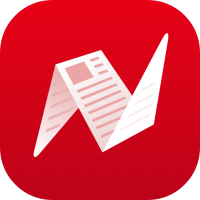 Ride a bike on The Strand
If you'd like to get in a little exercise during your visit to Oceanside consider renting a bike to ride along The Strand.
The Stand is a one mile long paved walking and biking trail that runs along the beach. This is a popular place for running, bike riding, rollerblading, and skate boarding.
Honestly, you'll see all kinds of things as you ride along The Strand. I highly recommend renting a bike and checking it out while you're here.
If you're hungry, you will also find many restaurants and bars along the way with plenty of areas to lock up your bike while you stop for a bite to eat.
You can rent bikes right alongside The Strand for just a few dollars an hour.
Walk along Oceanside Pier
The Oceanside Pier is another one of the city's biggest attractions. The pier has been rebuilt a few times over the last two hundred years or so but originates from the 1800s. The most recent version was built in the 1980s.
The pier is one of the longest wooden piers in the United States and is 1,954 feet long. If you walk all the way to the end of the pier you'll find a Ruby's Diner that just recently closed down. Rumor has it there is a new tentant coming soon, but this new tenant has not yet been revealed.
Visitors to the pier can also try their hand at fishing. If you forgot to bring your fishing pole you can actually rent one on the pier.
If you're here in the evening, the Oceanside Pier is also a fantastic place to enjoy the sunset.
Visit the Surf Museum
Once you've finished enjoying Oceanside's beaches and outdoor activities, make your way to the city's famous Surf Museum to learn about one of the city's most popular sports.
Visitors to the surf museum can learn all about the history of surf boards and surfing through a variety of both permanent and rotating exhibits. Current exhibits include Riding Giants, Abstraction in Symmetry, Plastic Fantastic, and Body Surfing and Handplanes.
The Surf Museum is open daily from 11:00 a.m to 3:00 p.m.
I hope this guide to 24 hours in Oceanside has inspired you to plan a visit of your own. If you enjoyed this article please consider giving me a follow for more California travel guides such as this one. As always, thanks for reading.