If you're in southern California and are looking for a fun summertime weekend getaway destination, consider a visit to Big Bear Lake.
Big Bear is the perfect place to get away from the city for a while and immerse yourself in nature while enjoying the outdoors.
If you've never been to Big Bear Lake before, this guide to 24 hours in Big Bear will help you plan your first visit.
You should expect larger crowds and higher prices during the summer months this year. Planning ahead is going to be key for a summer 2021 visit, so let's get started.
Go for a sunrise bike ride
Big Bear is the perfect place to get up early and enjoy some outdoor adventure activities. If you're feeling motivated enough to start your day early, try to get up to enjoy a sunrise bike ride around the lake.
Big Bear's Alpine Pedal Path is a 3.2 mile paved trail that runs along the northeast side of Big Bear Lake.
You'll find the western access point of the trail just west of the Solar Observatory and the eastern access point on Stanfield Cutoff just across from North Shore Elementary School.
From late fall through early spring the area surrounding this trail is also a great spot for Bald Eagle viewing, so keep a look out as you ride along.
Go hiking around the lake
If bike riding is not your thing, or if you're just feeling extra ambitious, head out onto one of the many hiking trails around Big Bear Lake.
For an easy hike you can try Woodland Interpretive Trail, Towne Trail and Champion Lodgepole Trail. For an intermediate hike you can try Castle Rock Trail, Pine Knot Trail, or Cougar Crest Trail.
You'll find plenty of other hiking trails around Big Bear Lake as well. Be sure to check out All Trails before your visit for more hiking trail suggestions.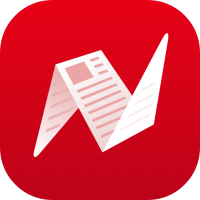 Get lunch in The Village
You'll find The Village in the downtown area of Big Bear on the south side of the lake along Pine Knot Avenue.
This is where you'll find local boutiques, souvenir shops, galleries, cafes, and restaurants. Basically, this is where you head when you get hungry.
Some of my favorite restaurants in The Village are Fire Rock Burgers and Brews, Saucy Mama's Pizzeria, and Jasper's Smokehouse and Steaks.
For dessert, you can also find gelato and ice cream shops in the Village.
Go for a swim in the lake
Summer temperatures in Big Bear can get into the high 80s during June and July. When it gets hot, consider going for a swim in the lake.
You can find swimmable beaches on the south side of Big Bear Lake at Meadow Park. This beach area is perfect for kids as it has public restrooms, water toys, a snack bar, and there's even a lifeguard on duty.
For those looking for a more secluded and peaceful swimming experience, you can head out to other areas around the lake. Swimming is permitted in most areas, but swimmers must stay within 50 feet of the shore.
If you're feeling adventurous, you can even find large rocks dotting some sections of the lake to climb on and jump off of. Just be careful and be mindful of the depth of the water around you.
I hope this guide to 24 hours in Big Bear has inspired you to plan a summertime visit of your own. If you enjoyed this article please consider giving me a follow for more local California travel guides such as this one. As always, thanks for reading.