Lake Tahoe is known for its aquamarine waters in the summertime and its many ski resorts in the wintertime. Since we're well into spring and summer is just around the corner, now is the perfect time to start planning a summertime Lake Tahoe getaway.
If you've never been to Lake Tahoe before, or at least never visited in the summer months, this article will help you plan your visit.
You can expect high prices and big crowds during the summer months, but there is also so much to see and do. Planning ahead is key for a summer visit, so let's get started.
Enjoy a sunrise hike
If you have the motivation to get up early, try to plan for a sunrise hike during your visit to Lake Tahoe.
The area is so peaceful in the early morning hours before most people are awake and a sunrise hike is the perfect way to start the day in such a beautiful destination.
You'll find dozens of miles of trails all around the lake with a variety of trails suitable for just about anyone. If you want the added benefit of some waterfalls on your hike be sure to check out Eagle Falls and Cascade Falls.
Swim at the beaches
Lake Tahoe has over 70 miles of shoreline and dozens of sandy beaches to enjoy during your visit.
Summer temperatures in Tahoe can get into the high 70s and 80s, so cooling off in the cold waters of the lake will sound like a great idea once the middle of the day rolls around. This will be especially true if you got up early for that sunrise hike.
If you're staying in North Lake Tahoe consider heading to Sand Harbor Beach or Kings Beach State Recreation Area. For those of you in South Lake Tahoe check out Pope Beach.
Honestly, no matter which side of the lake you choose you'll be in a good spot. Just be sure to arrive early to beat the crowds and claim your spot in the sand.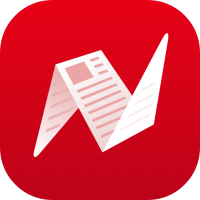 Kayak on the lake
If you're looking to get out on the water and want to get a little exercise, consider renting a kayak for a couple hours. Lake Tahoe is relatively peaceful in the early morning, so taking a kayak out on the lake is actually quite relaxing.
You will also find canoes and stand up paddleboards if you want to try something a little different.
There are several adventure tour companies offering equipment rentals around the lake with reasonable prices. SUP rentals start around $25 per hour for reference.
You may wish to call ahead if visiting during the high season in summer as demand will be high and equipment options may be limited.
Sunset cruise
End your day in Lake Tahoe with a sunset cruise out on the lake. You can either book a cruise with a group tour or if you prefer you can rent a boat of your own.
You'll find a variety of lake cruises and boat rental opportunities all around the lake. For the group tours there is a popular sunset dinner cruise available most nights in the spring and summer. Tickets for that start at $100 per person.
If sunset dinner cruises are not your style, grab dinner at one of the many restaurants in South Lake Tahoe with lake views.
A few you can try are Riva Grill on the Lake and Beacon Bar and Grill. Arrive early to get a good seat for sunset. This way you can sip on cocktails while enjoying the view.
I hope this guide to 24 hours in Lake Tahoe in the summertime has inspired you to plan a visit of your own in the coming months.
If you enjoyed this article please consider giving me a follow for more local California travel guides like this one. As always, thanks for reading.