Photo by Mick Haupt / Unsplash
California's Mendocino coast is home to some of the most impressive scenery in the state. It has dense wooded areas with towering redwood forests paired with a jagged rocky coastline and crashing waves.
Mendocino is the place you visit when you want to slow down and be immersed in nature. However, those looking to stay active will have plenty of opportunities for that as well with hiking and biking trails all around you.
If you've never been to the area before, this guide to 24 hours in Mendocino will help you plan your first visit. I hope you love it as much as I did.
Visit the Mendocino coast
The Mondocino coast is filled with soft sandy beaches, windswept headlands, and some jaw droppingly beautiful rocky cliffs.
Some of Mendocino's most popular beaches are Ten Mile Beach, Jug Handle State Beach, Eel River, Navarro River State Beach, Manchester State Beach, and Bowling Ball Beach.
In addition to the beaches, you'll find the coastline dotted with protected marine reserves and wildlife areas along with a handful state parks.
Some of the most popular activities along the coast are sunbathing, swimming, surfing, kayaking, hiking, and biking. Due to the region's natural beauty the area is also a popular place for photographers.
Those who enjoy spotting marine life and wildlife can head to one of the area's many tide pools to spot small sea creatures like starfish and crabs.
For those looking for slightly larger wildlife, the Mendocino coast is also home to an abundance of harbor seals, sea lions, sharks, and whales.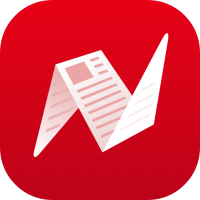 Get brunch in downtown Mendocino
Mendocino is filled with cute shops, cafes, and excellent farm to table restaurants. If you're searching for a healthy meal while in town, you'll have no shortage of options.
If you're looking for something fast and delicious for breakfast head to Goodlife Cafe and Bakery for fresh coffee, breakfast burritos, bagels and pastries.
For lunch make your way to Mendocino Cafe for salads and sandwiches made with local organic ingredients.
For dinner I recommend a stop at the Boonville Hotel where they serve four course prixe fixe dinners in the courtyard.
Explore Russian Gulch State Park
Russian Gulch State Park sits on the Mendocino coast surrounding Russian Gulch and the Russian Gulch State Marine Conservation Area.
With its rocky coastline, gorgeous headlands, dense wooded areas, and sandy beaches, Russian Gulch is home to some pretty epic scenery.
Visitors to the park can enjoy hiking, biking, camping, fishing, diving, kayaking, and even horseback riding. Russian Gulch is also the perfect place for slow paced nature walks, photography, or enjoying a picnic lunch with a view.
Catch sunset at Glass Beach
Glass Beach is located on the coast of Fort Bragg and is part of MacKerricher State Park. The beach is known for its colorful rounded glass like pebbled mixed in with the sand.
I've read that the beach was the site of a former garbage dump and that the glass is left over from then. Fortunately, it looks like the city remedied that poor decision and cleaned things up.
Today Glass Beach is a beautiful place to visit and spend a few hours enjoying the ocean views. I've also been told its the perfect spot to catch the sunset, especially if you're a photographer.
I hope this guide to 24 hours in Mendocino has inspired you to conisider a visit of your own. If you enjoyed this article please consider giving me a follow for more California travel guides such as this one. As always, thanks for reading.